If you did a sampling of interior designs in many RV campers, you would not be surprised to find a cacophony of brown variants of colours, which should not be the case. Actually, modern interior designs shouldn't be stuck around brown but at least out of the box. Some of these interior designs have addressed the issue but I did not say we get rid of brown completely, I thought the same colour has a way of finding its place in our RV interiors. Have a look!
1. Best modern RV interior
I did not say brown colour or its variants are not worth, just that you would find even in an RV dating back to 80s, scatter with snow-white and ceramic-white and you will have ample ambience in your RV.
2. Modern rustic colours in your RV interior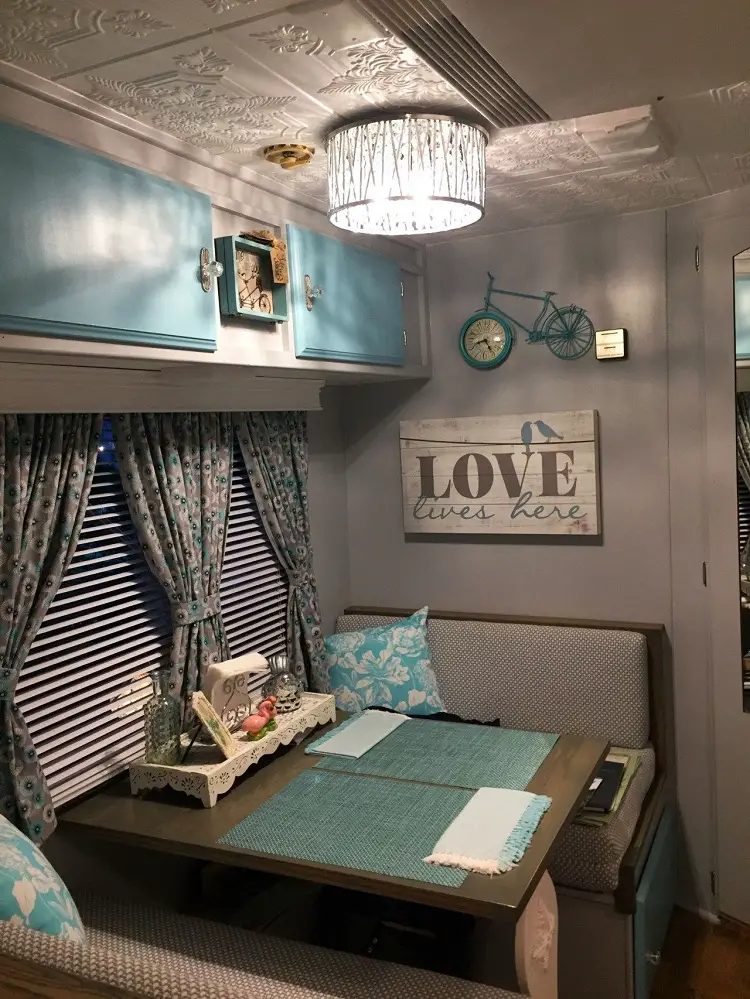 New colours and textures erase the picture of brown in mind, well, at least it blends in with blue coloured table mats and couch pillows.
3. Modern camper idea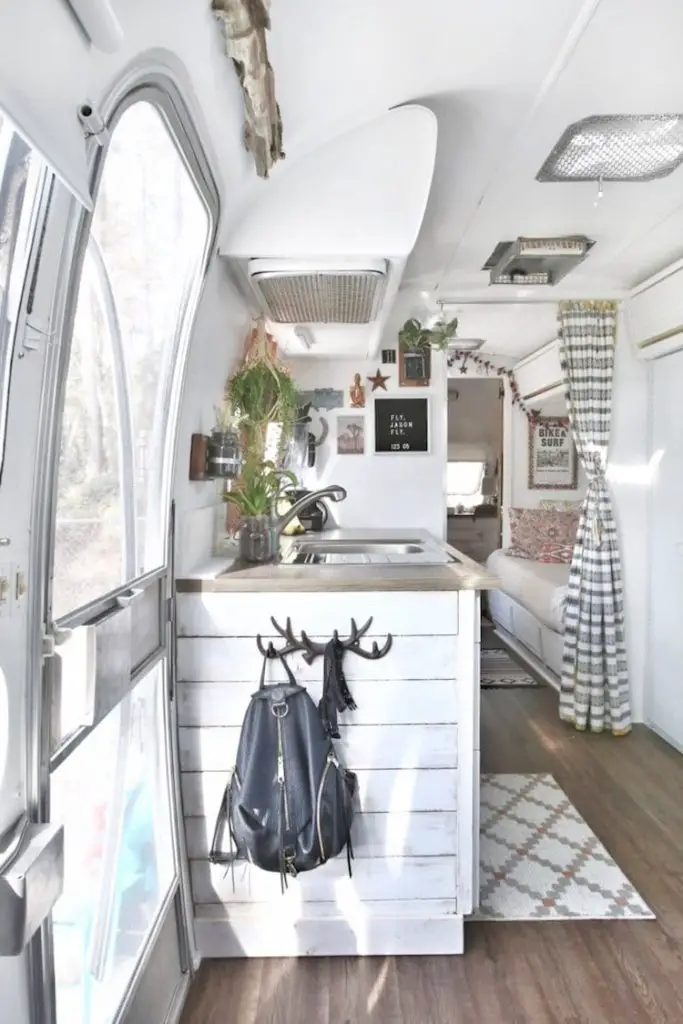 Modern camper idea that will make you hit the roads soon. Dominate the interior with white colour for optimal results.
4. Artistic designs on your floor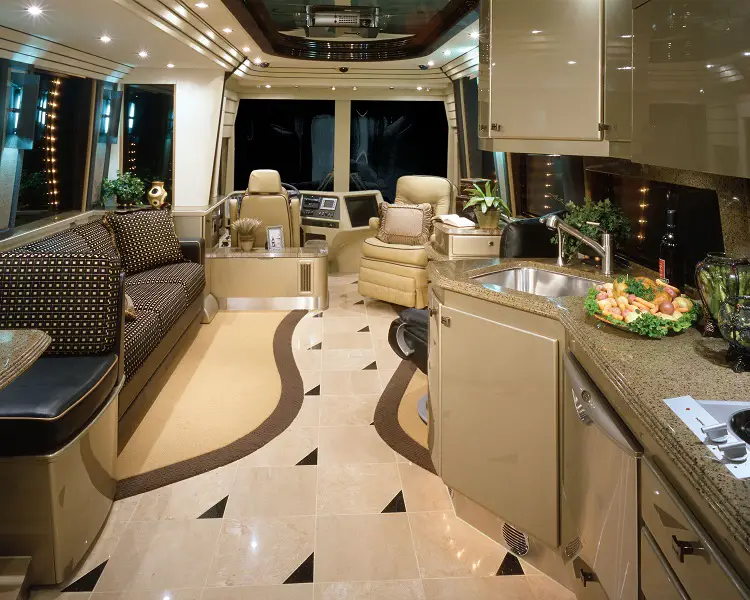 Modern flooring designs that add style to your interior. Hire an Etsy artist to accomplish the flooring design that inspires.
5. Modern interior designs to look up to in RV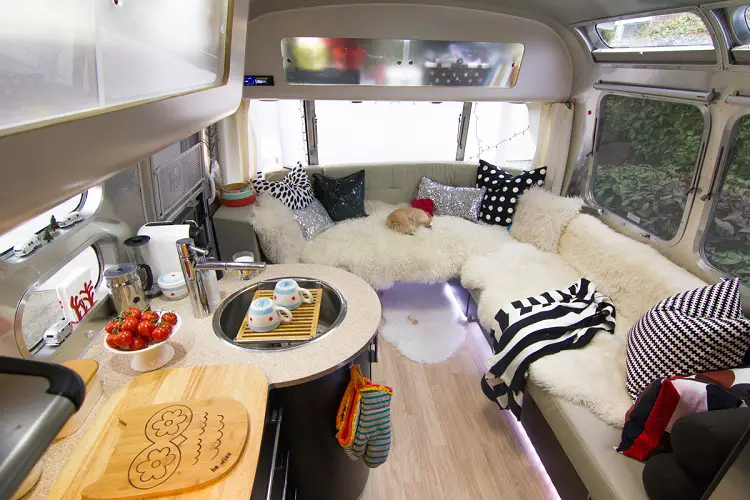 It is not that I hate old school decor, in fact, old is gold but now think of this modern interior RV!
6. Top modern interior camper decor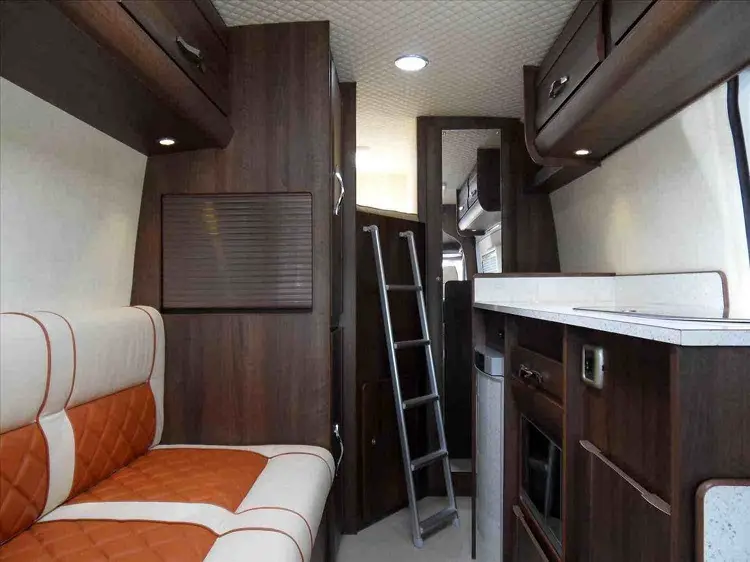 This is a modern and nature-inspired RV interior decor that is beautiful with blended colour ranging from snow-white to natural brown colours.
7. Cozy interior designs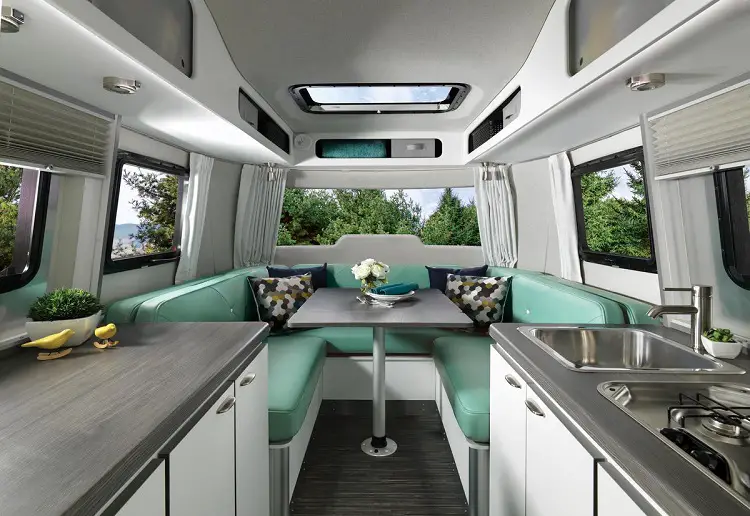 Cozy interior designs for RV camper living that brings a mental image of an interior that is not so flattering.
8. Outdoor living in a modern interior design RV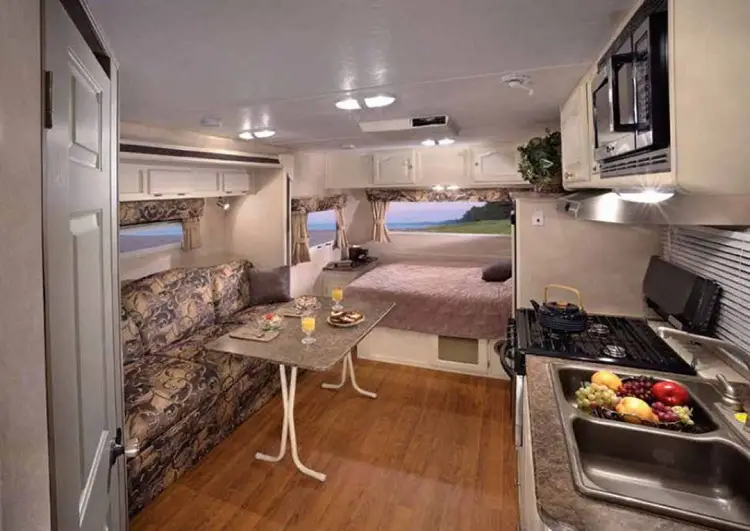 Modern or traditional, you can't miss brown variant colours inside of the RV interior. In this particular RV design, brown wood floor dominated.
9. Modern bunk beds for RV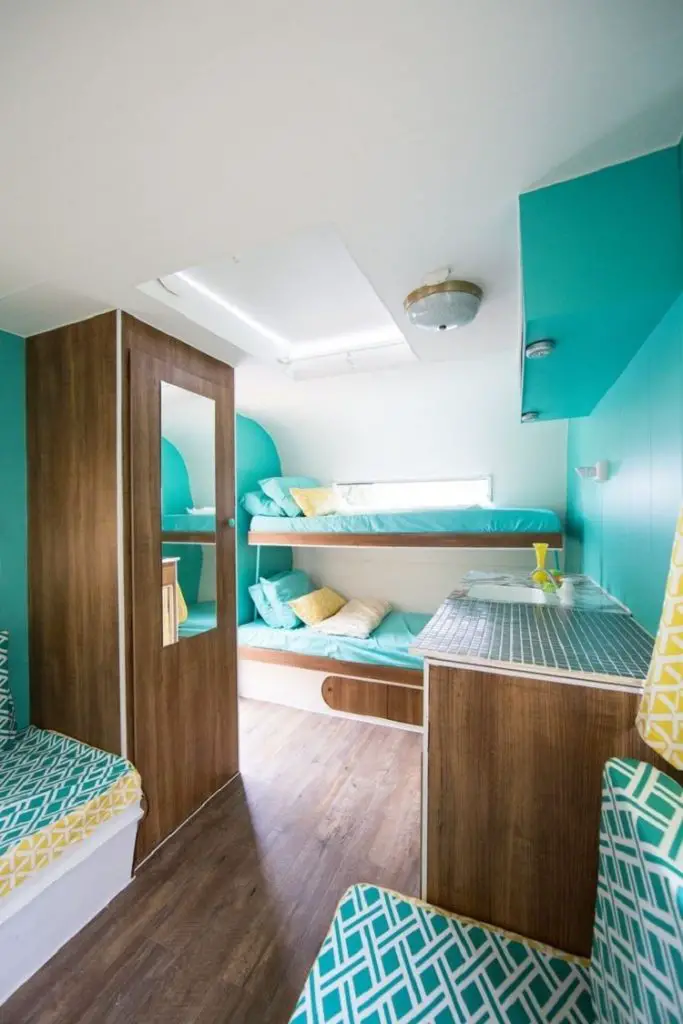 Having a camper RV is a pleasure for you and your family, it is another thing having a modern designed interior in your RV that is welcoming and comfortable.
10. Elegant interior designs for RVs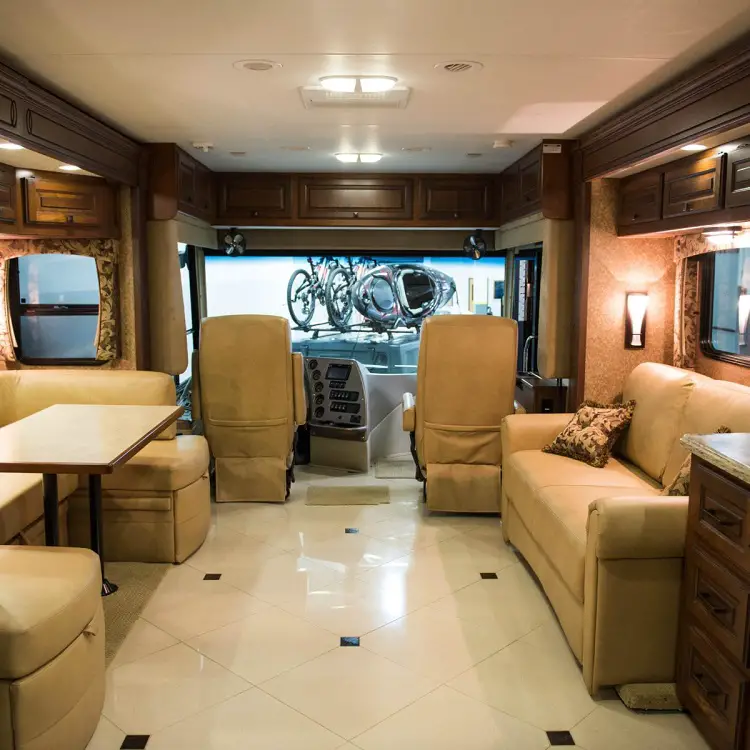 If you are hungry for road-tripping and you have no idea of RV that is modern and upgraded try this one and you won't regret even a fraction.
11. The best modern RV interior
Get ready to make everybody in the camping site jealous of your RV interior design that is fitted with music systems and a television set to be on the know wherever you go.
12. A wide glass window in RV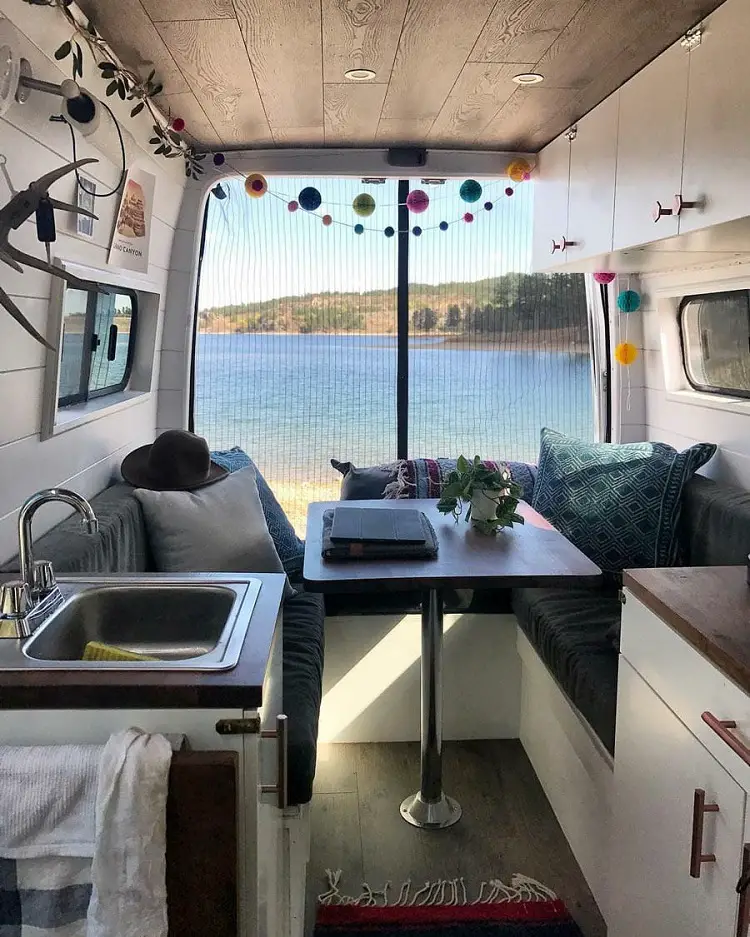 A wide glass window for the RV that lets in more than enough light into the camper during the day and illuminates what is inside your RV for the world to see.
13. Greyhawk designs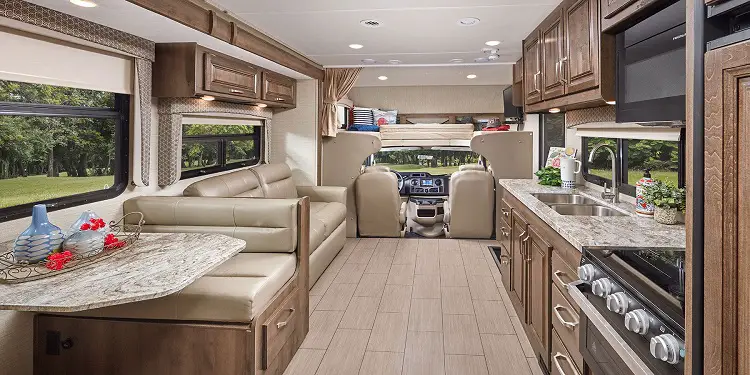 Interior designs that will take your outdoor camping by surprise, this expensive and most luxurious interior designs are bound to excite you and campmates.
14. Quirky camper life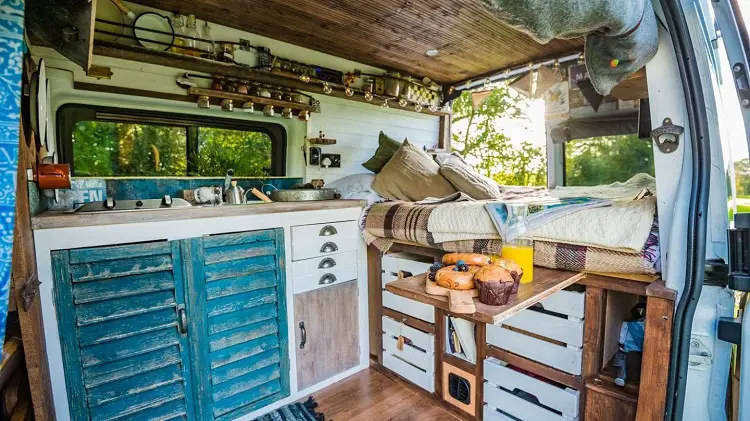 This unusual and attractive interior RV Will excite you during the next camping summer season. A camper life lived larger than usual with lots of fun.
15. Modern interior design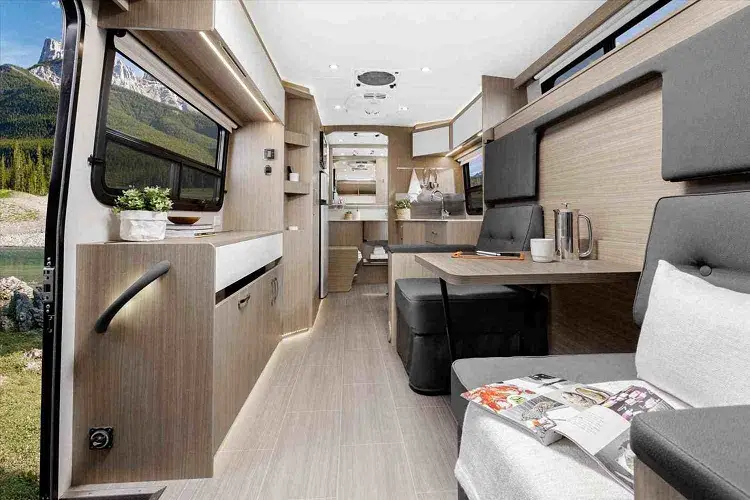 New improved dining sets and tables with a tiny house in mind with the potential to take your luxury living outdoors to the next level.
16. Most luxurious interior design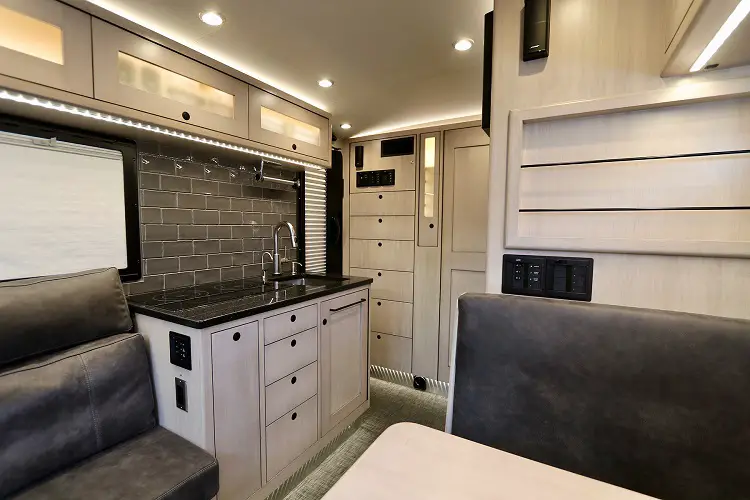 The most luxurious interior designs without a budget. The designs are great best suited for those who want to live large even in the RVs.
17. Modern and classic interior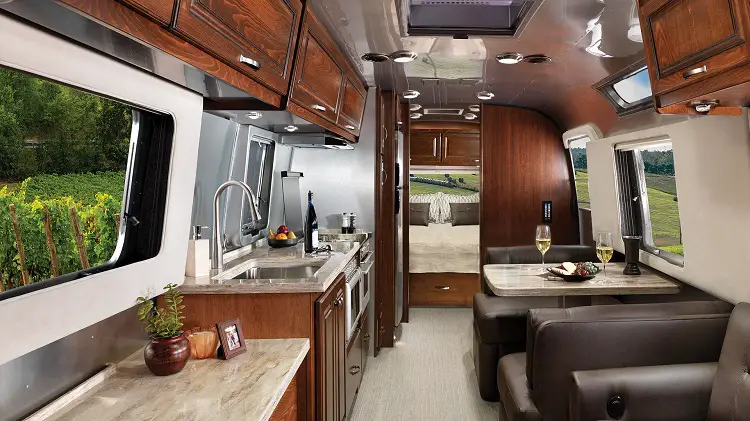 Classic interior looks for those obsessed with modern interiors, this is one of the best interior designs you have been looking for.
18. Interior RV design to die for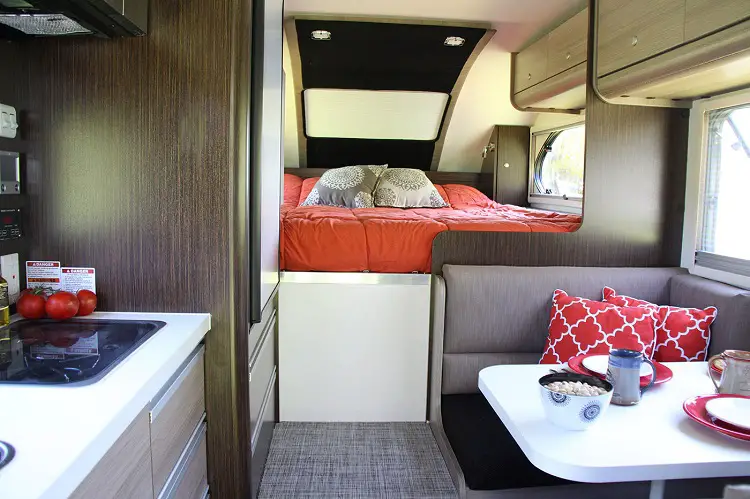 Panoramic windows and interior bedroom to die for in this stunning sweet interior RV design.
19. Dark theme interior design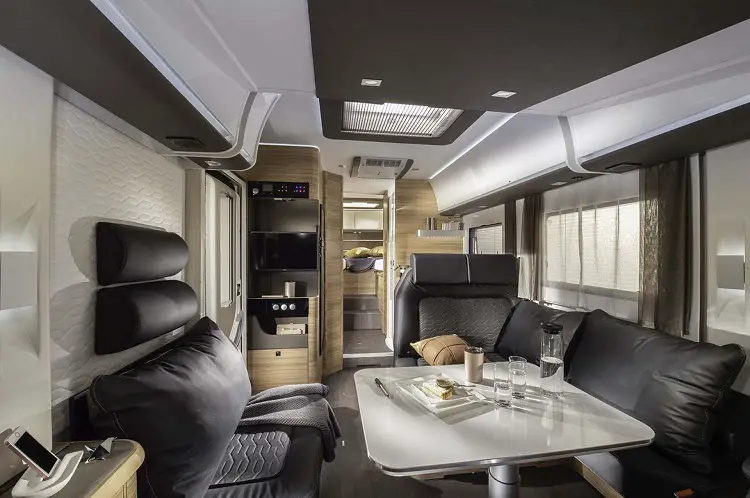 Interior lights from camping add a beautiful ambience inside of your interior RV mixed and matched the black and white decor.
20. Exciting interior with a modern roundtable
The smartest, slickest and swankiest interior designs that will let you explore the world without a second thought of living in a camper.
Conclusion
Modern interior designs are built to excite camper funs while out there exploring the world. The best interior designs exist and it is time for you to change perspective of old school designs to modern ones. Your camping experience in RVs will never be the same again. For more interior designs suggestions, hit the comment box below.