Introduction
Cargo trailer conversion is for those who love to live more with less. If you love small spaces and creatively think out of the box to live large in a mobile home, take a look at the following ideas to be inspired.
1. Bedroom ideas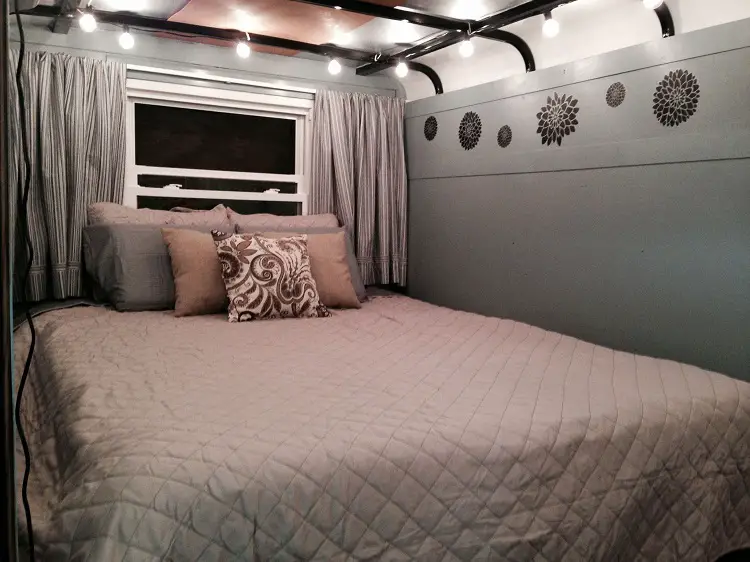 Sleep like a king after a long day hassle. A bedroom design that elegant and well lit for maximum comfort to allow your mind to rest peacefully with the best decoration ideas to welcome you to slumber.
2. Simple living in a cargo trailer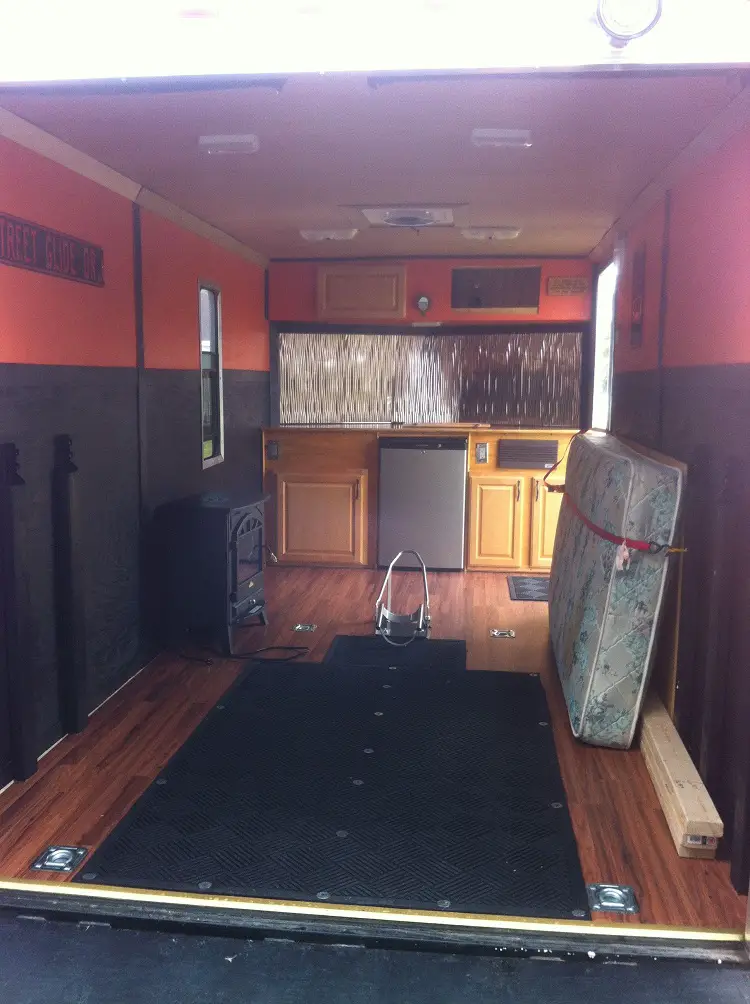 For those whose luxury is not part of their vocabulary, this is a good idea. Simple living just gets organized in your trailer camper and you will achieve maximum camping experience without too much luxury. In the evening untie you mattress on to the floor and you have a bed!
3. Cargo trailer pinned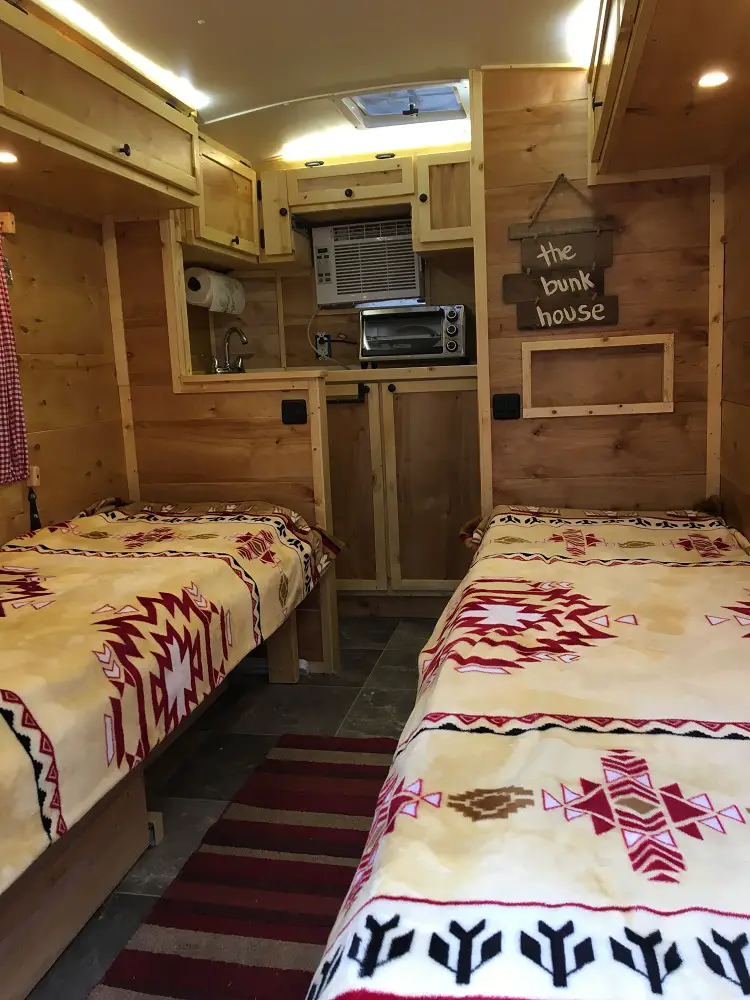 Wood insulated interior to keep the warmth in your cargo trailer and install an ergonomic bed to save you some space for free movement. Ensure the interior lighting is sufficient.
4. Awsome cargo trailer camper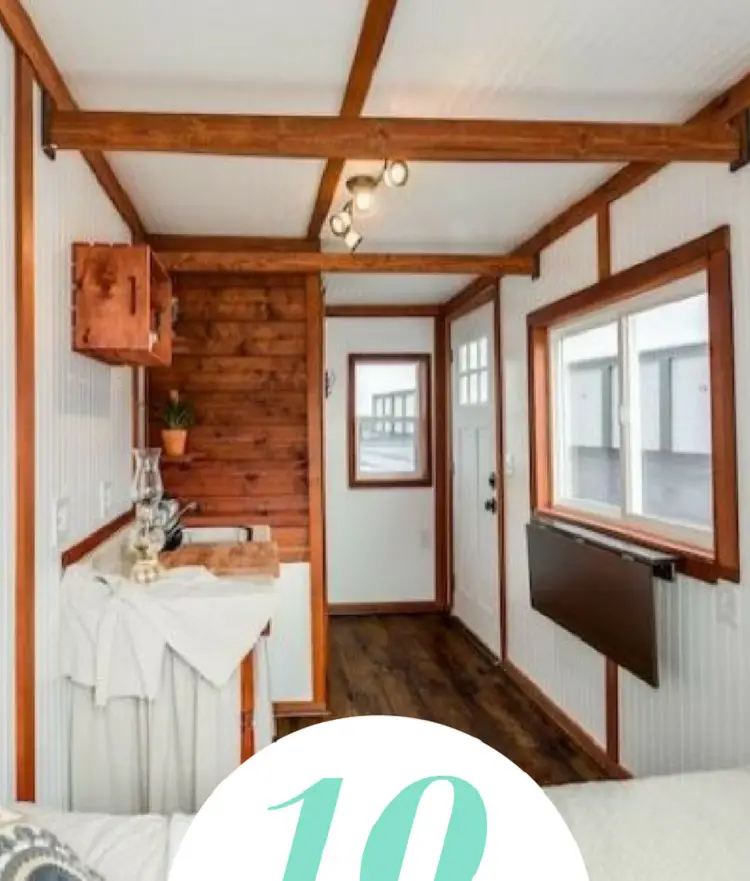 Improve interior illumination of your camper by custom building large glass windows with shutters so that you can reinforce them during the night.
5. Stylish enclosed trailer camper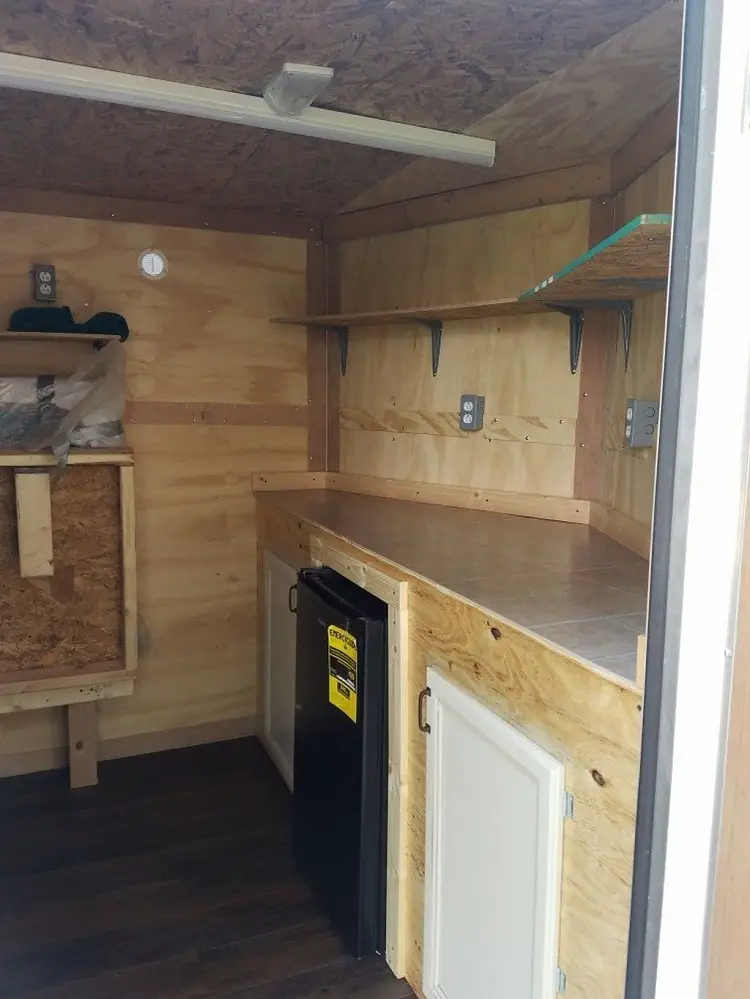 Enclosed stylish camper home using plywood to improve the interior decor of your mobile home.
6. Cargo trailer bunk bed idea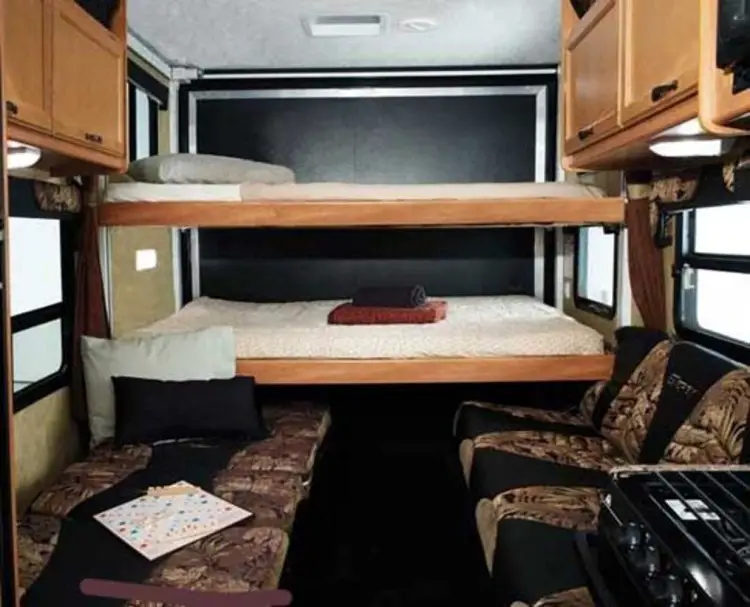 Fixing drawers for storage on top of the sides and implementing bunker beds is a good idea to increase space in your cargo trailer camper. Try it for better results.
7. Plywood enclosed and storage idea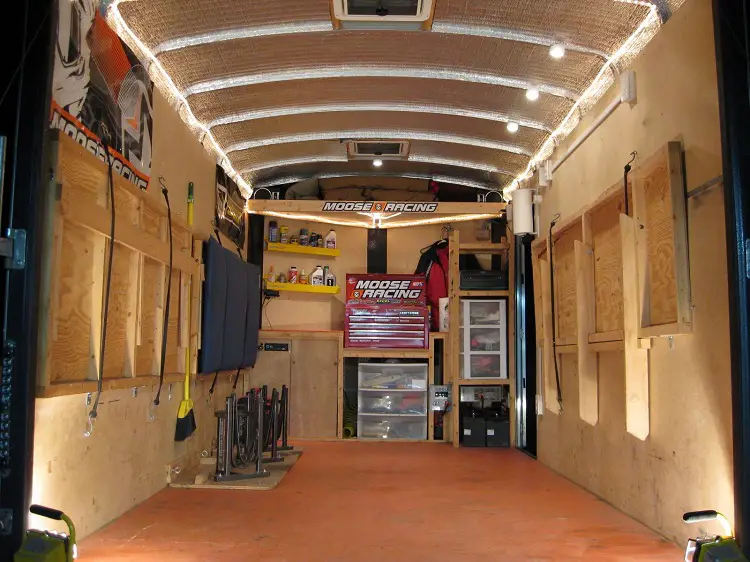 Side plywood storage areas leave plenty of space in the middle of the cargo trailer camper for other camping activities.
8. Cargo trailer conversion idea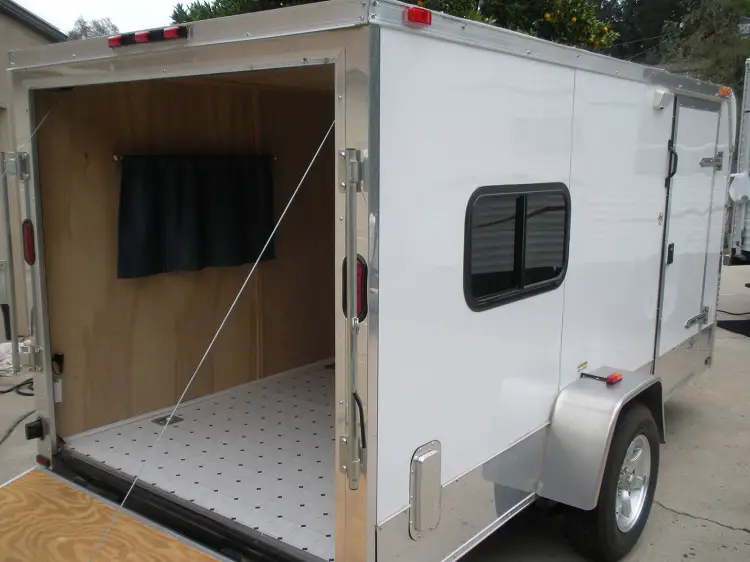 Before equipping your cargo trailer with personal amenities, ensure that the interior of the cargo trailer is laced with plywood and apply wooden flooring tyles.
9. Stylish cargo enclosed idea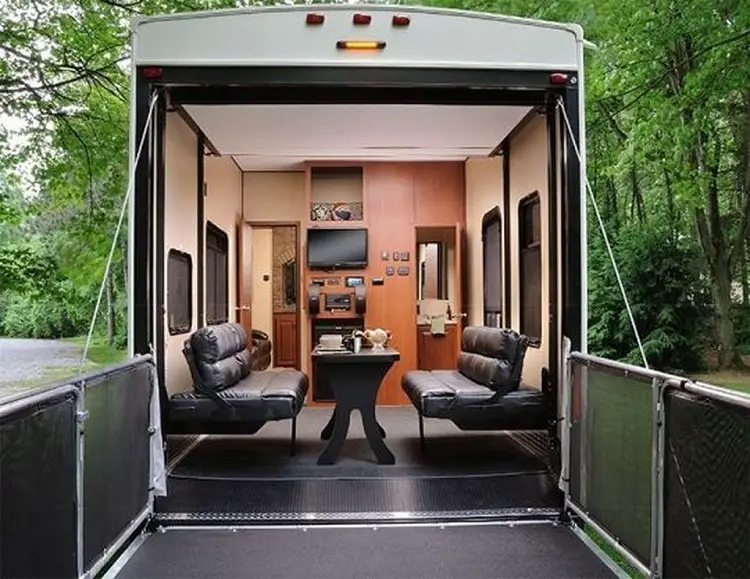 Enclosed cargo trailer with stylish and luxurious furniture and fittings. The seats that can be turned into beds.
10.Utility trailer camper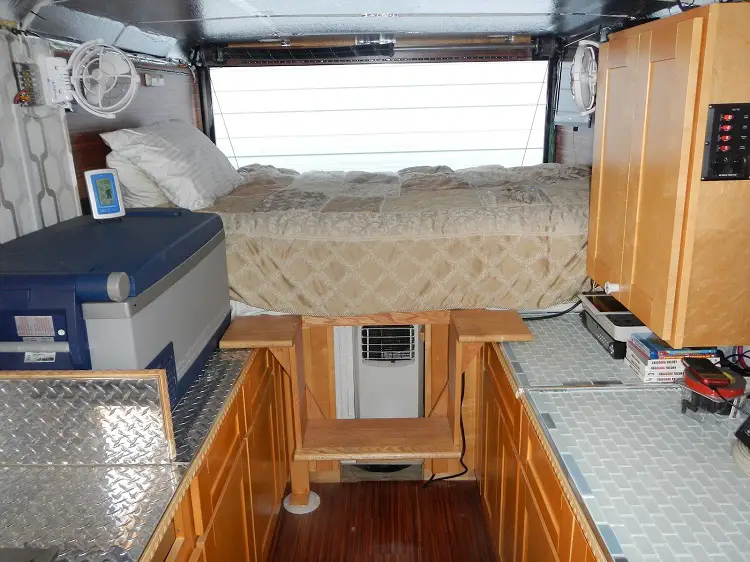 Utility Trailer Camper Conversion that provides ample interior room to roam as well as sufficient space
11. Cargo trailer converted into a mobile office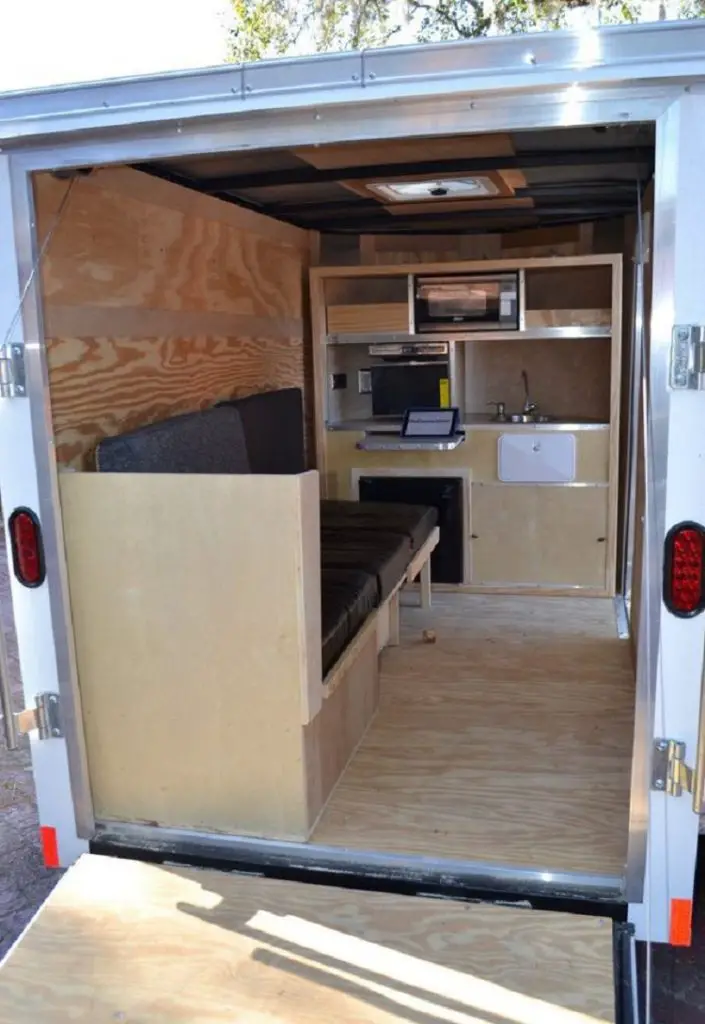 The need for a mobile office led to the idea of converting cargo trailers to habitable office space for convenience.
12. Stylish cargo trailer conversion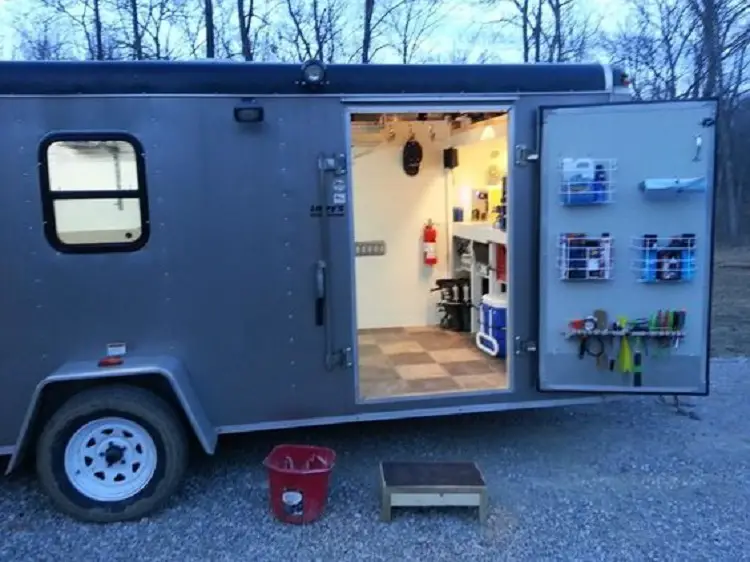 Convert your tiny cargo trailer into a mobile camper idea, with few resources and great end results.
13. Cargo hauler conversion idea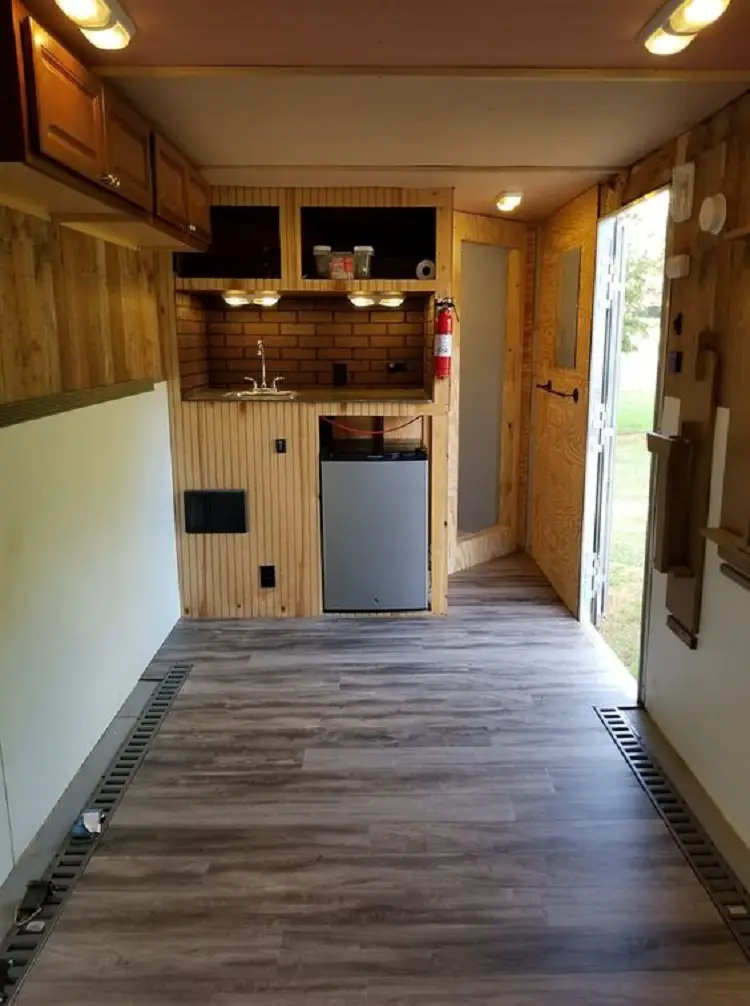 Insulated rooftop and walls of an RV help in heat retention in the room. The interior space is big enough if you get organized.
14. Couples trailer conversion
Simple and stylish trailer camper suitable for a couple who want to experience unlimited traveling.
15. Tour of my trailer cargo conversion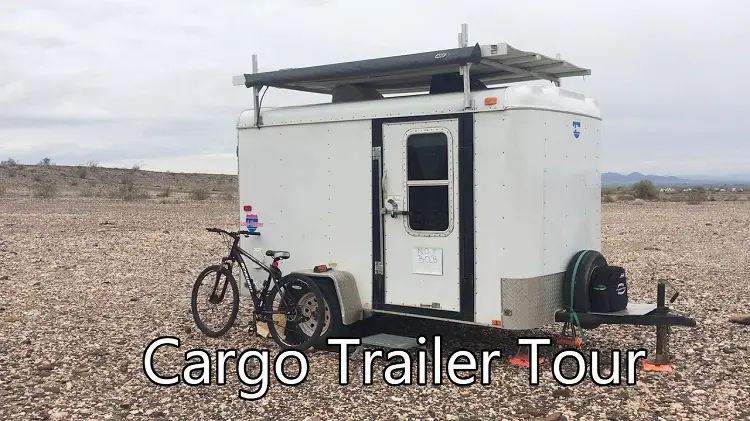 Tiny pop up tour trailer for two. Experience the wilderness far away from home with your tiny cargo trailer converted to a mobile home.
16. Off-road cargo trailer
This cargo trailer looks too simple and small, but with a good organization, you and your stuff will fit in good.
17. Clear furnished interior idea for a trailer camper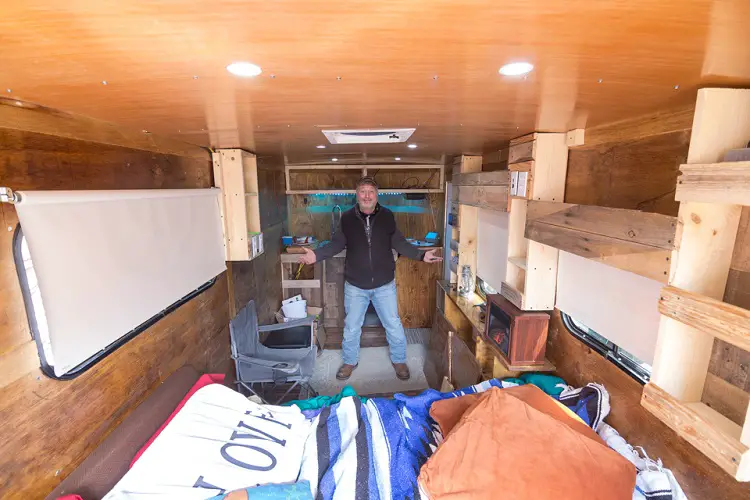 Give a clear furnishing in the interior of your cargo camper trailer if you love wooden finishing and implement the right solar energy to keep your indoors lit throughout.
18. Cargo trailer to camper – converted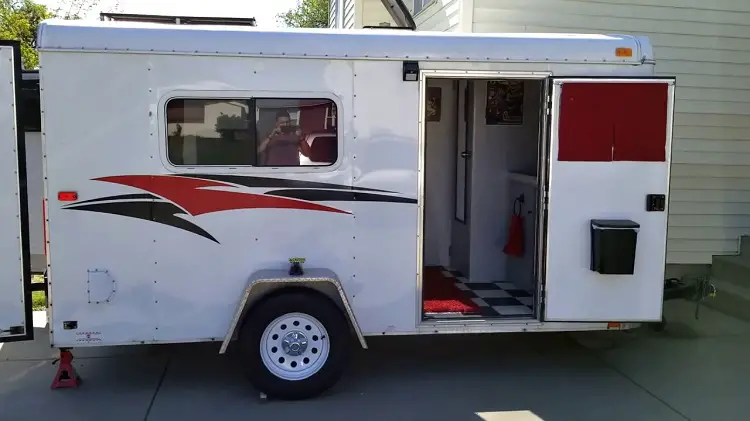 This cargo trailer seems tiny but it can sleep in two comfortably hence the trailer was designed for two. Experience the wilderness far away from home with your tiny cargo trailer converted to a mobile home
Summary
Now that you have seen these ideas for yourself, and your summer season is around the corner, I hope you have been inspired enough by these collections of cargo conversion ideas. If you feel you have a better suggestion, please drop in the comment box below. Thank you and nice summer.