Check out the best 21 lists of minivan camper ideas I have selected for you to inspire your next travel adventure to the next level. The minivan camper ideas that has revolutionized travel and camping. Have a look at them to be inspired.
1. Customize inside of a minivan with timber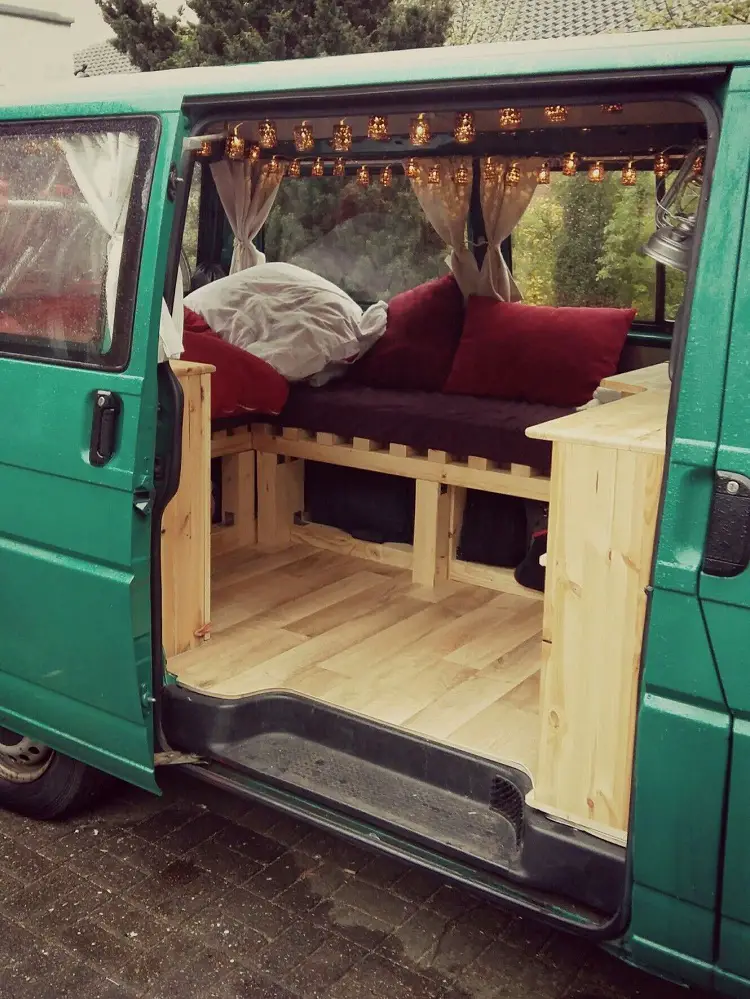 Feel the fine touches of timber furnished surfaces in your minivan camper. Spice inside you minivan camper with decorative light bulbs.
2. Truck camper bed for a minivan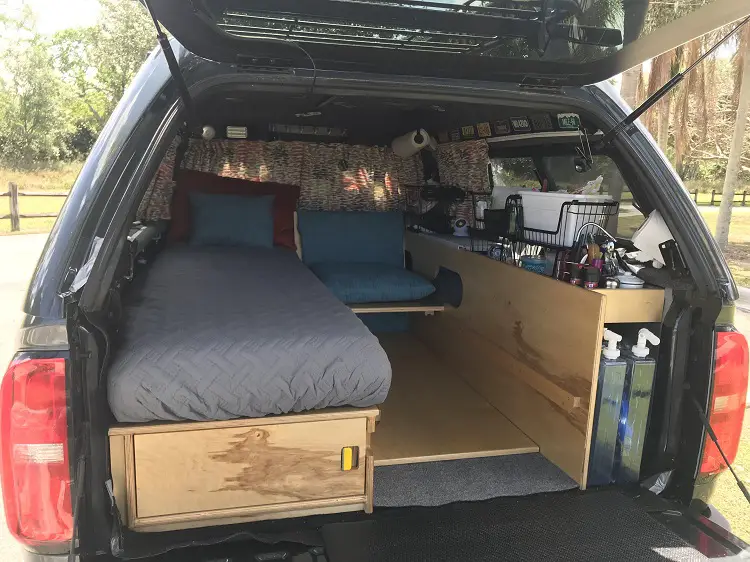 Small living inside a minivan converted to a camper with a simple bed for one and a sitting couch beside the bed, on the other side is your tiny kitchen to make sure you are all-round covered even in a mini.
3. Minivan camper idea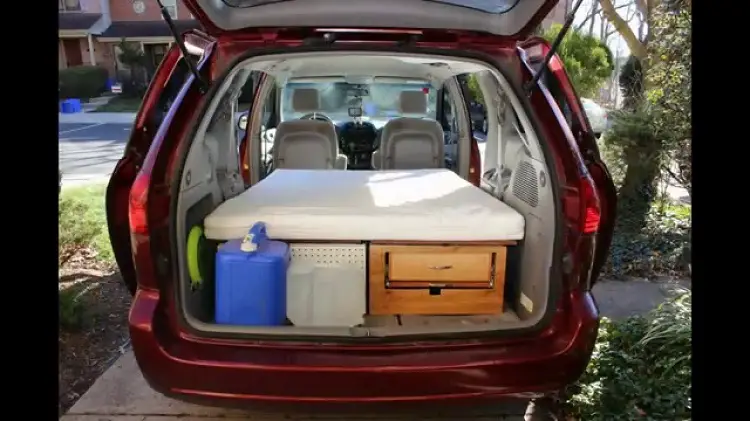 Overhaul the back seats and make a bed to cover the total car width. Under-bed, utilize drawers to keep your stuff and the rest.
4. Minivan DIY camper idea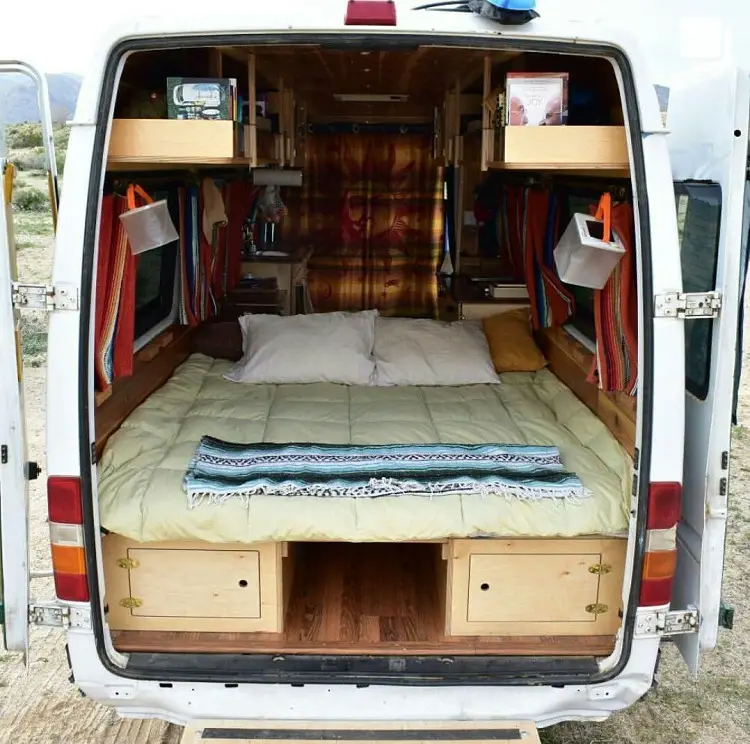 How about crossing borders in creativity, the whole minivan back seat converted to a super bed plus additional shelves to keep stuff overhead. don't forget you still have drawers under the bed for more stuff.
5. Magnificent minivan organization ideas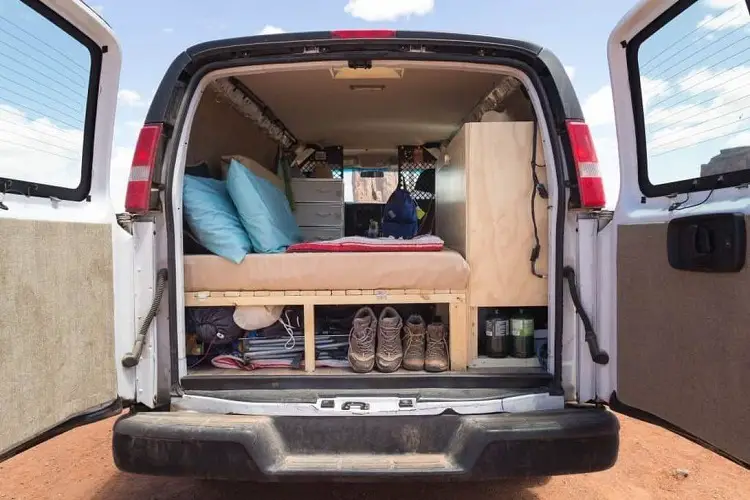 Keep your minivan camper organized by utilizing the minimal space around your minivan, especially the under space.
6. Gone camper idea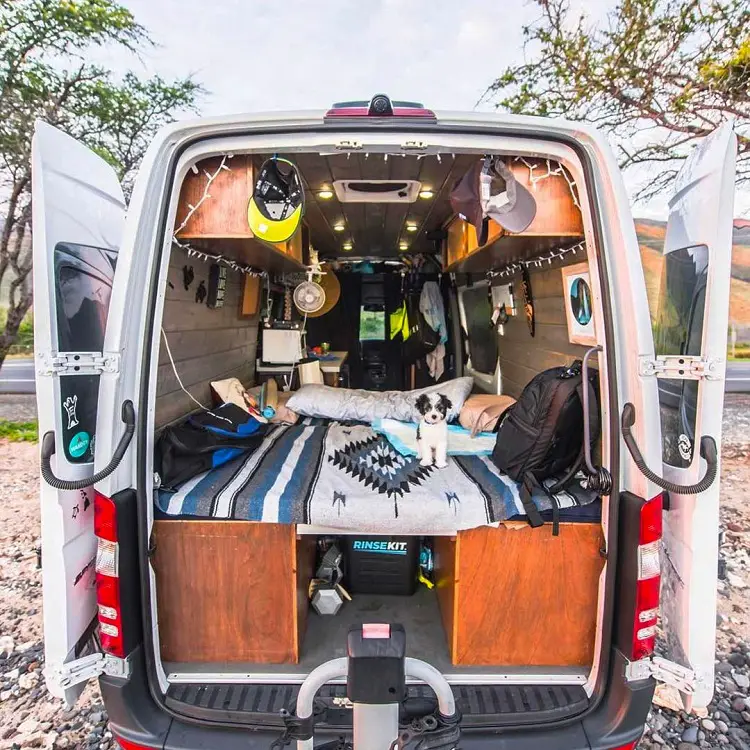 There is no minivan camping with the luxury and inside decor like this one. You should try out this idea next time you go camping.
7. Simple kits turn your camper minivan cozy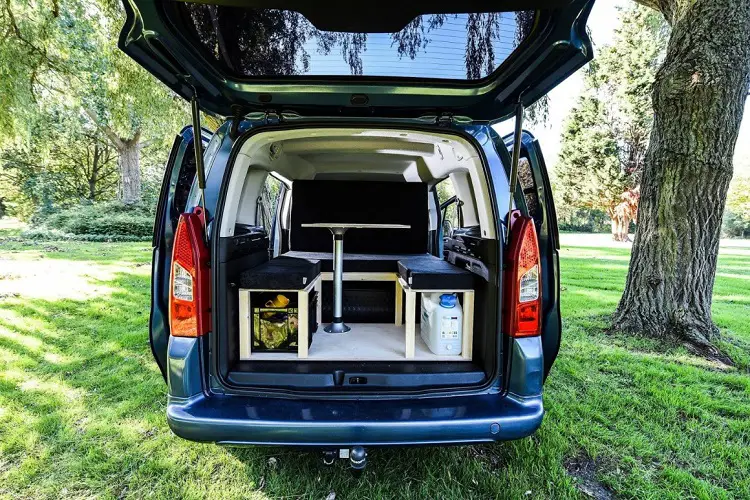 Nothing can turn your minivan into cozy camping experience than using simple kits that are not only ergonomic but also economic and stylish.
8. minivan layout ideas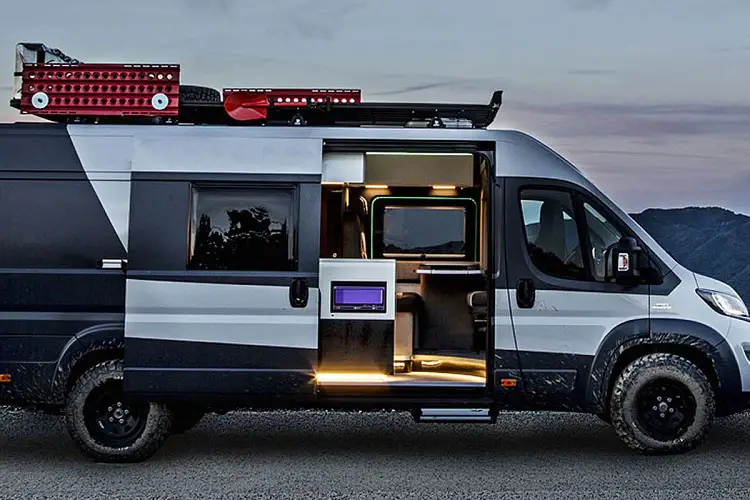 A minivan can be limiting if you don't think out of the box when laying out the organization well. Get organized and you will realize that limit is only in your thoughts.
9. minivan the geezer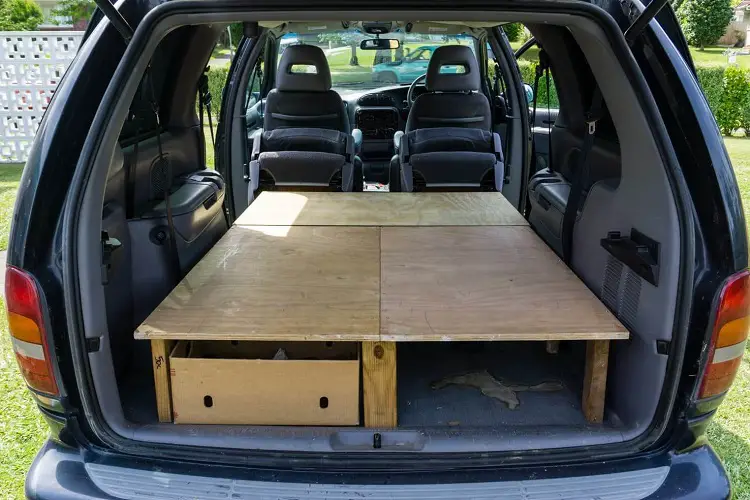 A simple minivan travelling around for the adventure while on a budget. A do it on your own simple conversion idea you should try out to save more.
10. Creative DIY conversion idea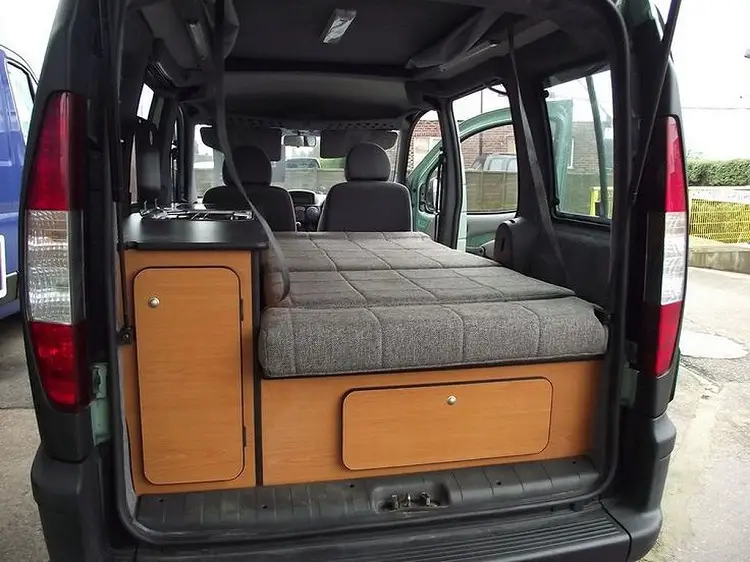 This is one of the best creative do it yourself conversion idea for the century, the elegant and stylish look on a minivan with everything needed for camping included.
11. Happy camper conversion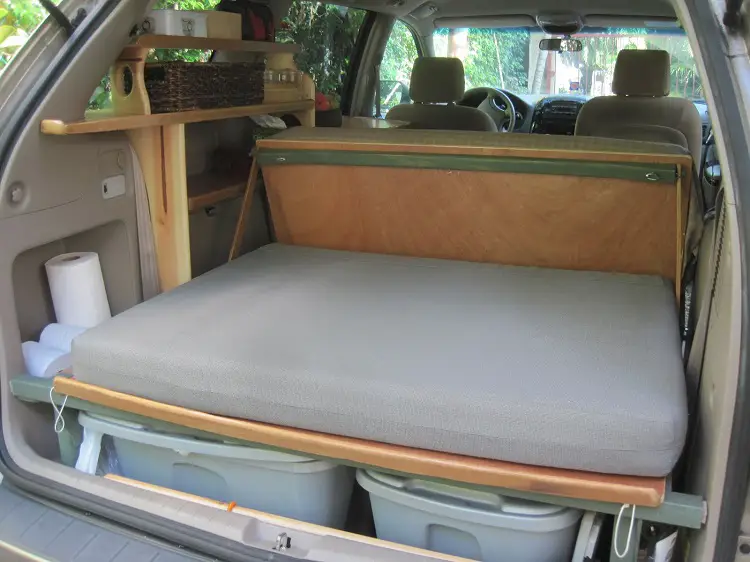 Create a happy camper conversion on your minivan that you will enjoy camping in. A foldable bed to give room for day activities.
12. Awsome minivan remodel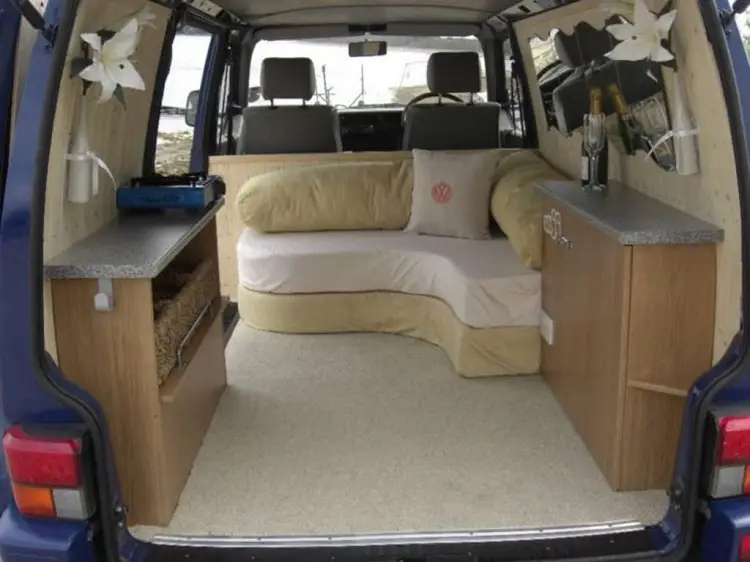 The minivan camper looks great if you are the type that goes camping with luxury and style. Additional aesthetic from the conformed couches on a corner to give room for roaming space.
13. The family minivan that lives three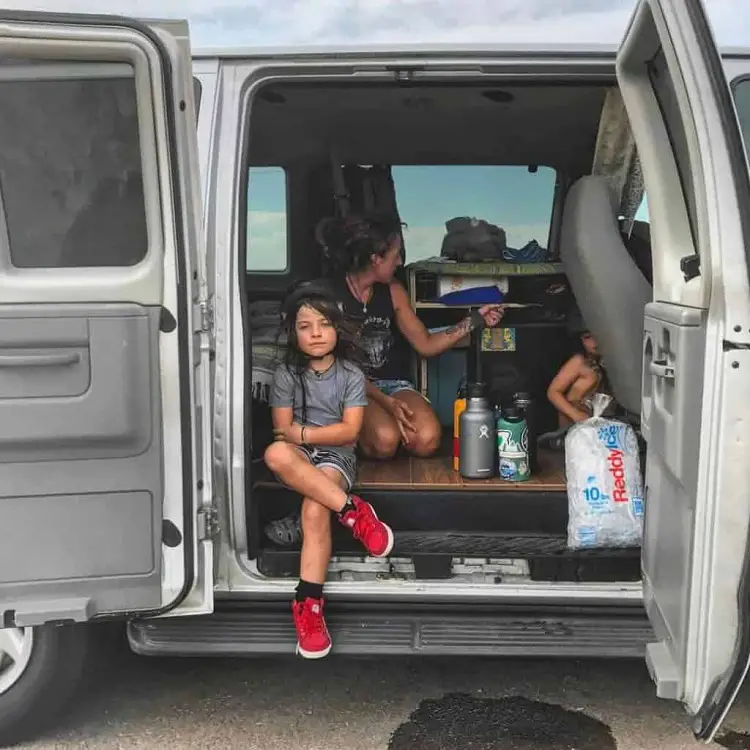 Enjoy outdoor living with a family of three kids in a minivan converted in style to gather for the three.
14. DIY minivan conversion idea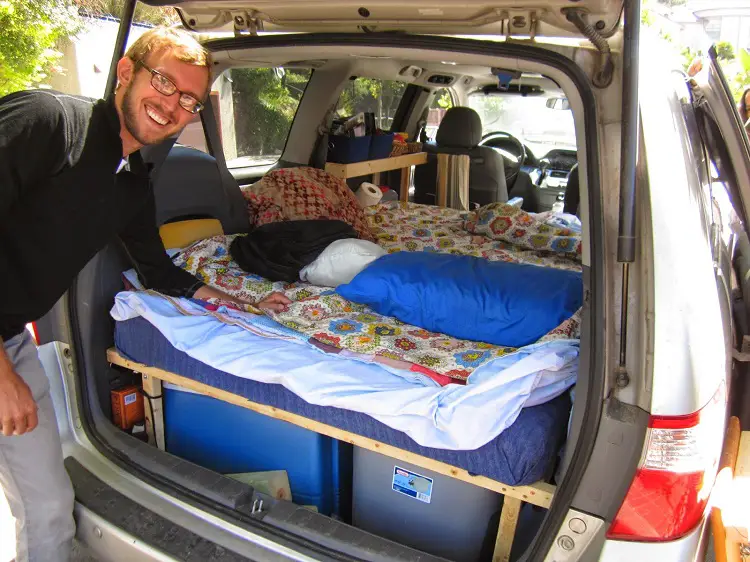 Groove your minivan in a simple way and on budget conversion method. Be sure to like it out there with this DIY method even if you had not planned the trip.
15. Coolest minivan conversion idea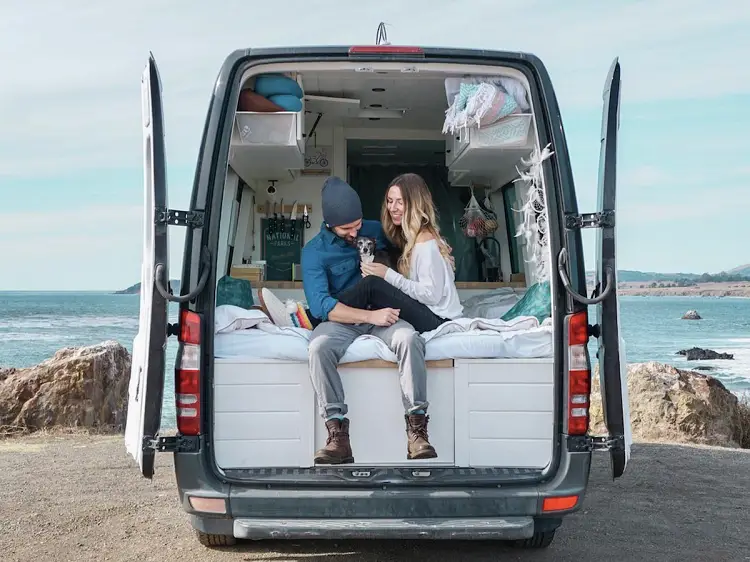 This coolest minivan camper conversion idea will inspire you to hit the road without a second thought.
16.Minivan life ideas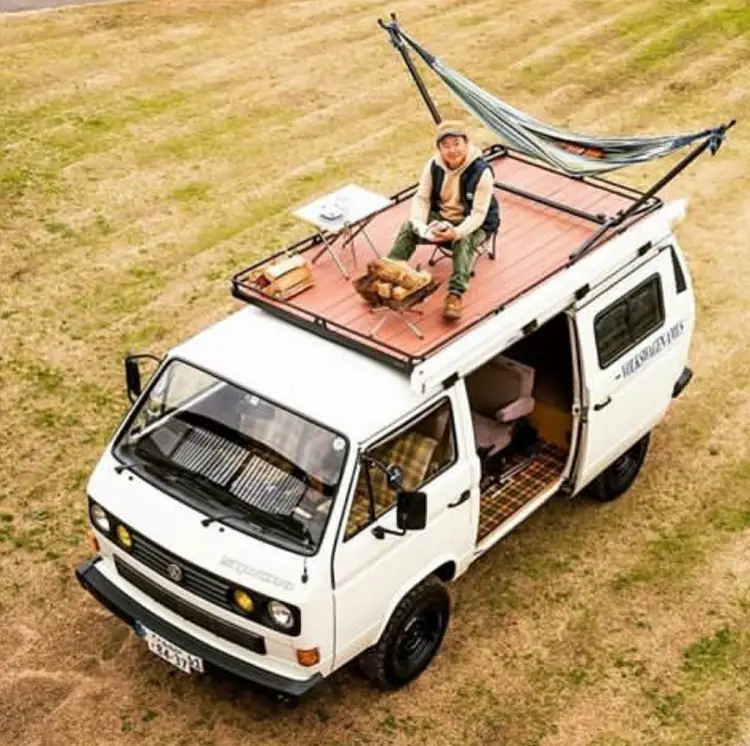 Think outside the minivan, think outside the box, this idea will inspire many to go camping especially the idea to take your kitchen high onto the minivan roof.
17. Simple and easy storage organization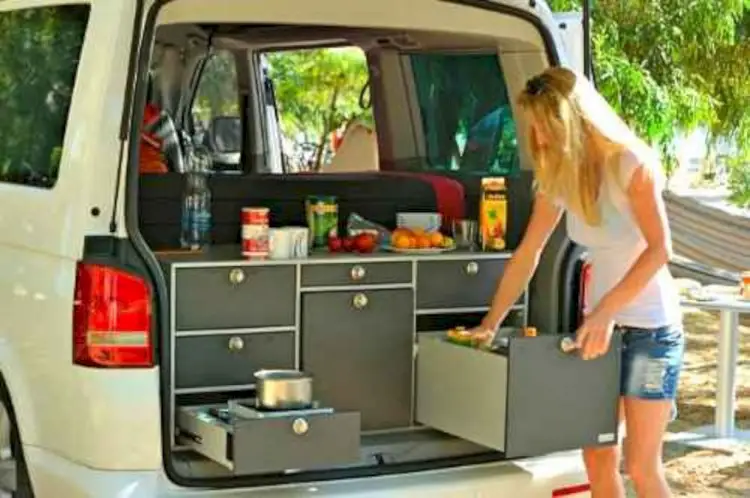 On your next outdoor camping, implement this simple and easy storage to your minivan camper to get more out of your trip.
18. Collapsible bed for your minivan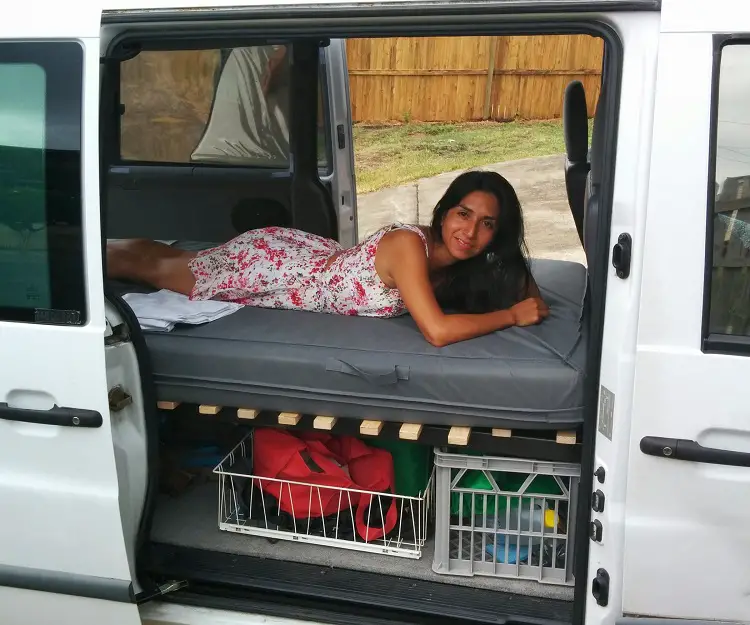 How about a collapsible bed in your minivan camper, it will enable you to get the most out of your minivan camper.
19.
For you to have a successful trip, try this minivan camper conversion idea and you will nail it properly.
20. Minivan Camper build on a budget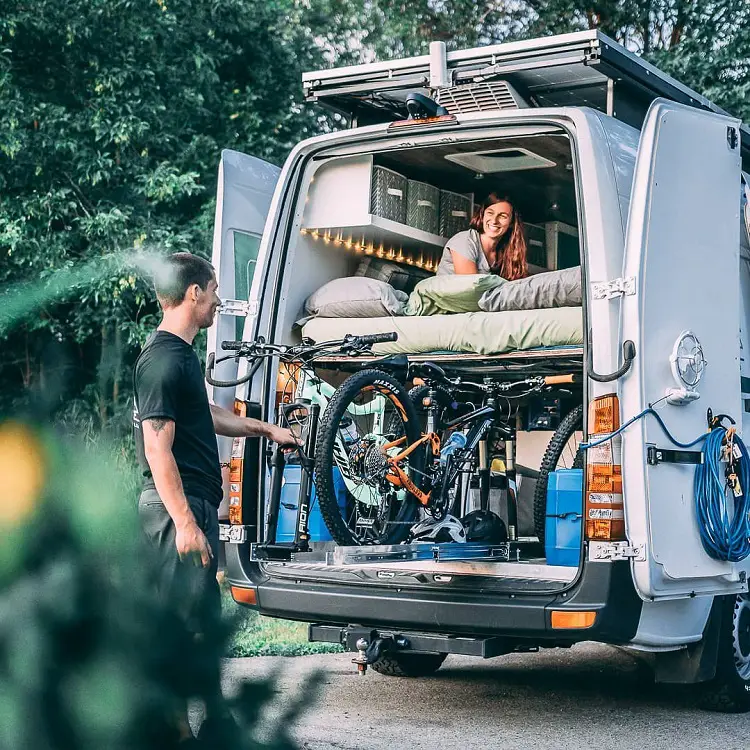 Storage in a minivan can be challenging but with this idea on a minivan you can keep things underground by aiming your bed high. It leaves you with under storage for all your stuff including bikes.
21.Control sunlight with an umbrella for more space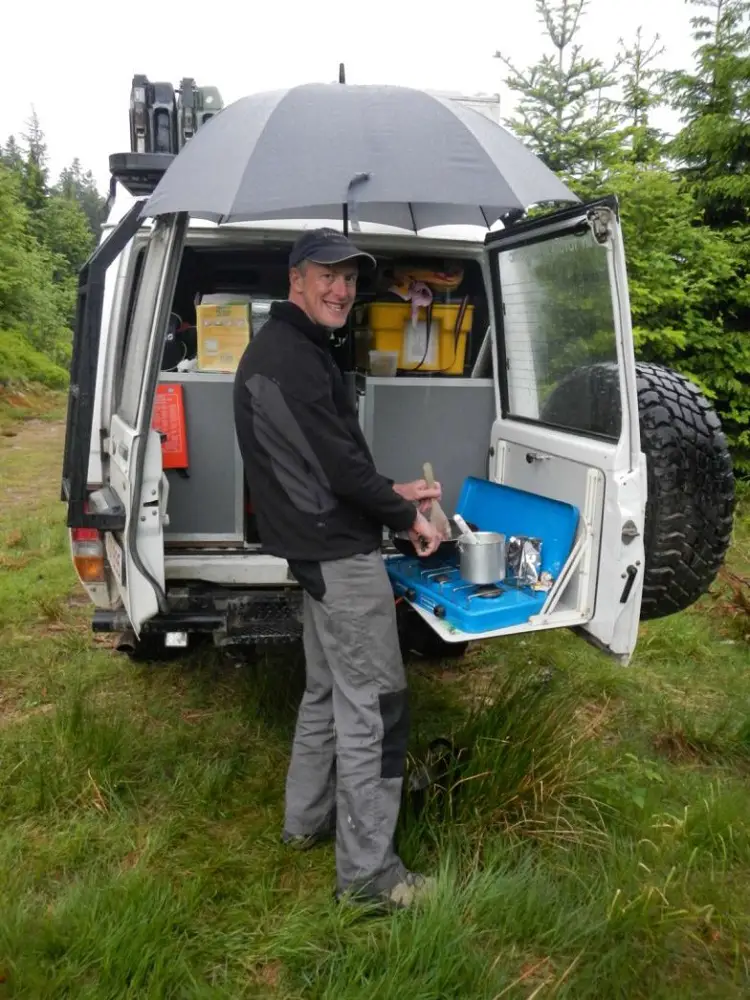 Controlling sunlight in your minivan camper you will realize the amount of space left for your other stuff.
Conclusion
Now you know that even in a minivan camper you can get the best out of your adventure trip. Organized minivan camper will leave you with plenty of space left for you.