Introduction
Leaving in a school bus is nostalgic, it has the potential to send you back in the days, but a remodelled bus interior has the affinity to detach all the nasty memories and bring you forth in time. Take a look at these school camper remodelling ideas for inspiration.
1. Bus interior remodelled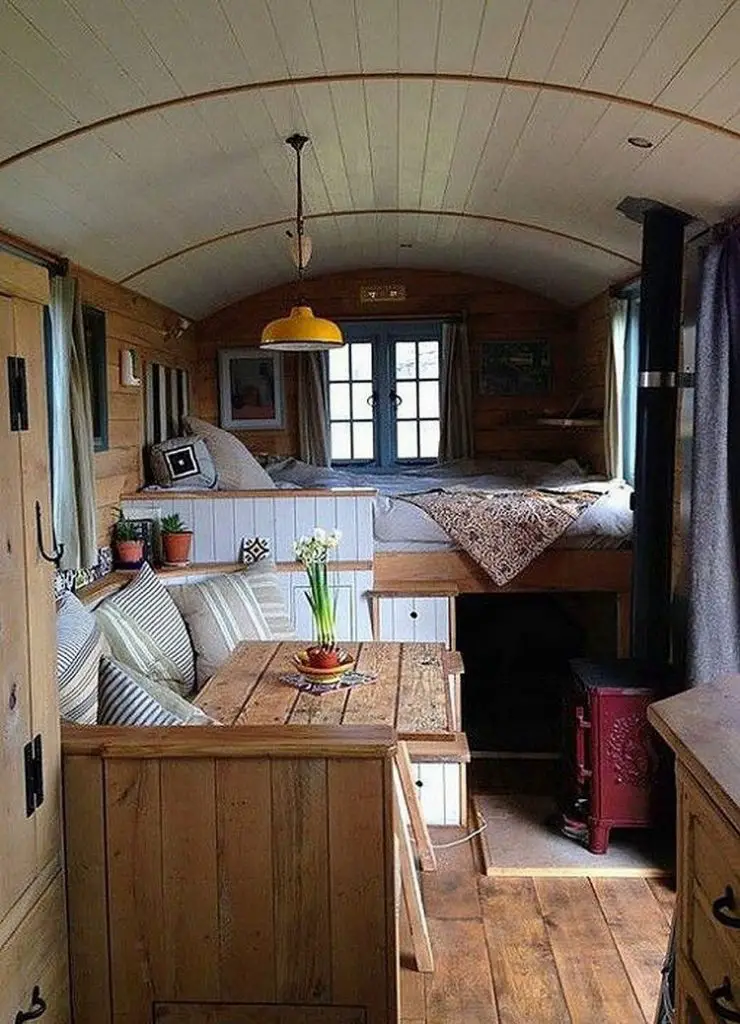 Bus are known for their capacity, which is perfect for motorhomes because you can fit in every other home amenity without problems, in as much as they are limiting, they are much better than the rest.
2. Wonderful bus remodel ideas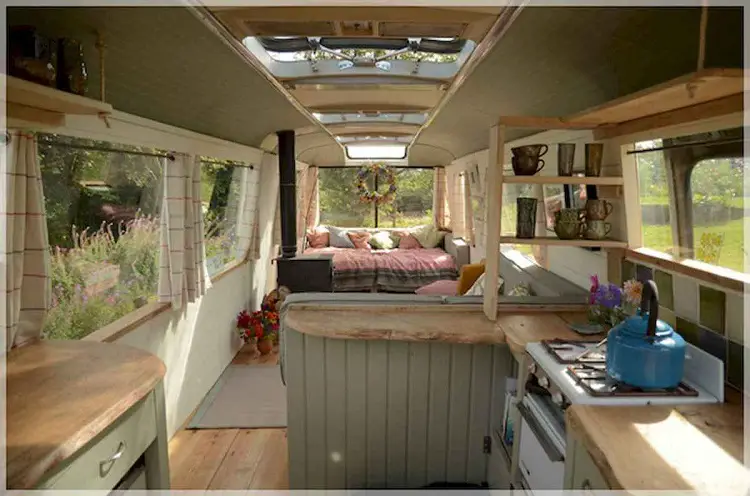 Ideas to nostalgic in a school bus camper. Lighting inside the room is sufficient, with the primary source being the wide glass windows and rooftop lighting plan.
3. Cozy Interior Bus Remodel Idea
This remodelling shows how far the theme respected inside of the RV can bring far-reaching style and coziness.
4. Short bus remodel
This short bus remodels ideas are a perfect retreat in nature.
5. Flooring type in you bus camper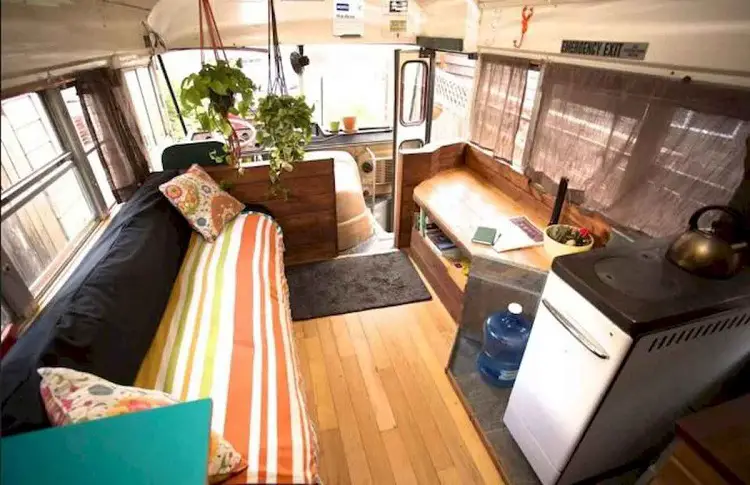 Install wooden floors that are durable and easy to maintain and still add aesthetic to your interior decor.
6. Colourful floor mat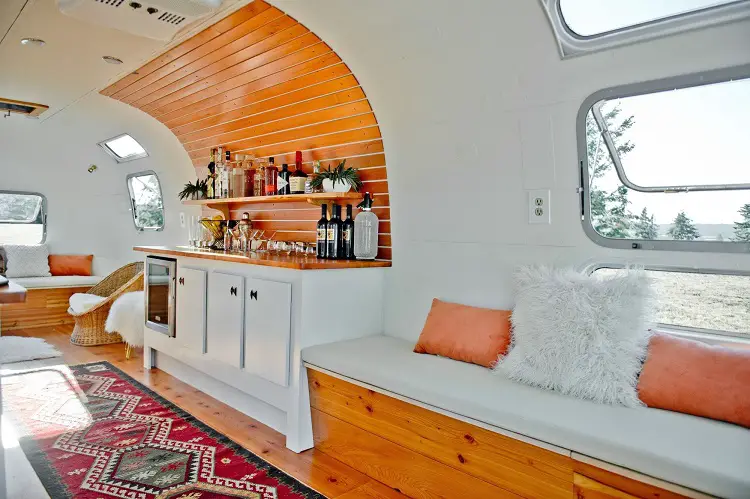 Colourful floor mat on the wooden floor is a camper bus remodelling idea that adds value to your interior decor and inspires RVers to live more and larger.
7. Yellow cooktops and cabinet tops
If yellow is one of your favourites and would like to let them know, why not paint your every top with it and let them know without being told.
8. School bus streamlined for aesthetics
The remodelled fascia of the camper bus with the most lucrative features and an awning for some space outdoors.
9. Mahogany cooktops
Mahogany colour and texture added to the cooktops and cabinet tops and finding a way to match with the couches' textile to bring unparalleled ambience into the interior.
10. Short bus remodelling idea
Cherry wood floors in your short camper and white side couches with multi-coloured throw pillows are a perfect mix for elegant and classy looks in your short bus interior.
11. Remodelling school bus to a family motorhome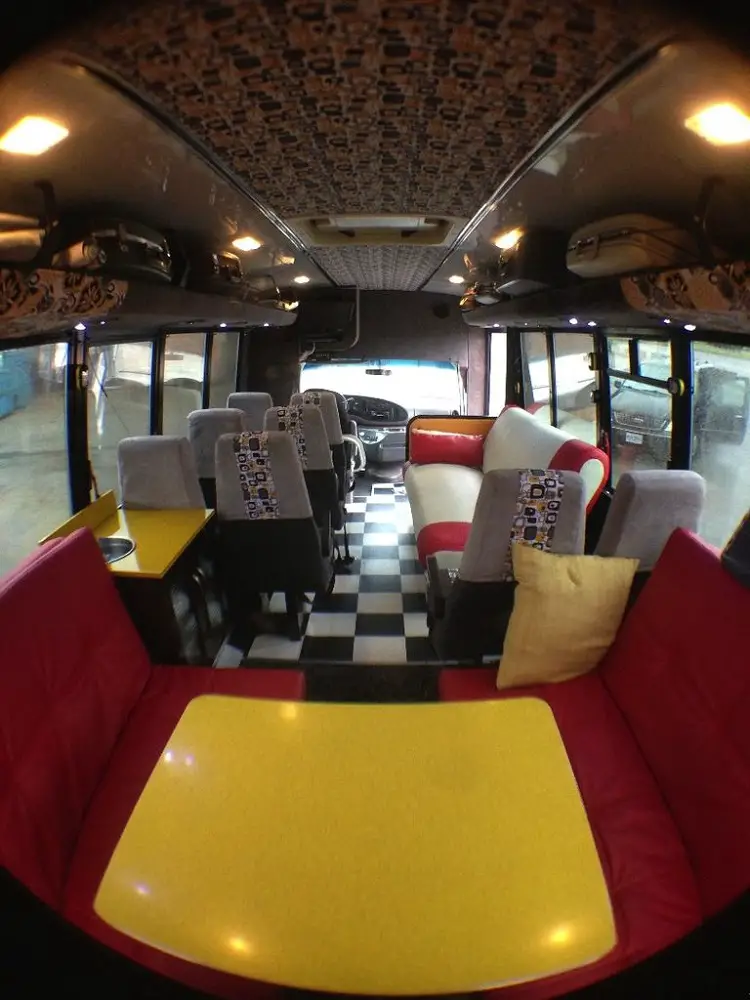 Checkered vinyl flooring is a perfect option to install on the floor. Yellow sink tops blend well with the bed yellow covers to make a beautiful home.
12. Solar-powered RV
With solar-powered RV, you can improve the interior decor with beautiful LED lights with different colours.
13. Amazing school bus RV layout
Place your side couches longitudinally from both sides of the bus to leave roaming space in the middle for easy access to RV amenities on far ends of the school bus.
14. Kitchen cooktops splendid storage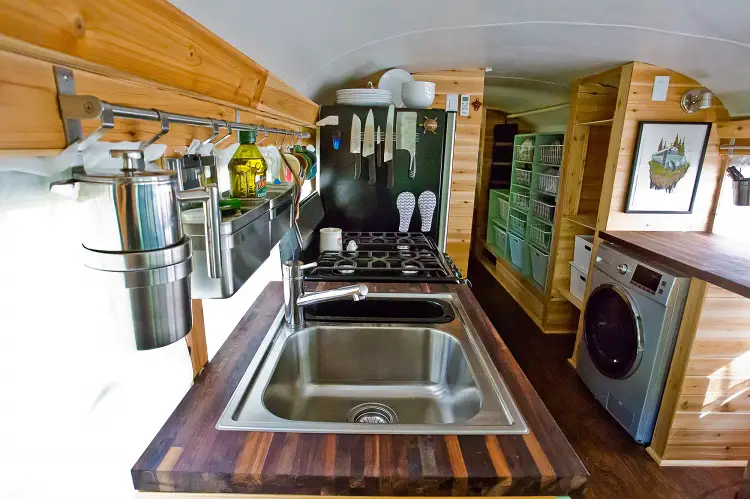 The cooktop colours often have the ability to inspire those who cooking is none of their hobbies to like cooking. Shining stainless kitchen gears are inviting.
15. First-class textile and linen
Well organized and beautiful textiles for covers and curtains in your RV is unapologetically welcoming and a measure of luxury for your motorhome.
16. Multipurpose futons
Multipurpose futons that can be turned lounges in one way and couches the other way and mainly a bed in one big way because of its ability to sleep six in pairs of three.
17. School bus conversion in style
Constraining the RV amenities to a certain height to give space for air interior space for the inhabitants.
18. Piece of art on white coloured walls.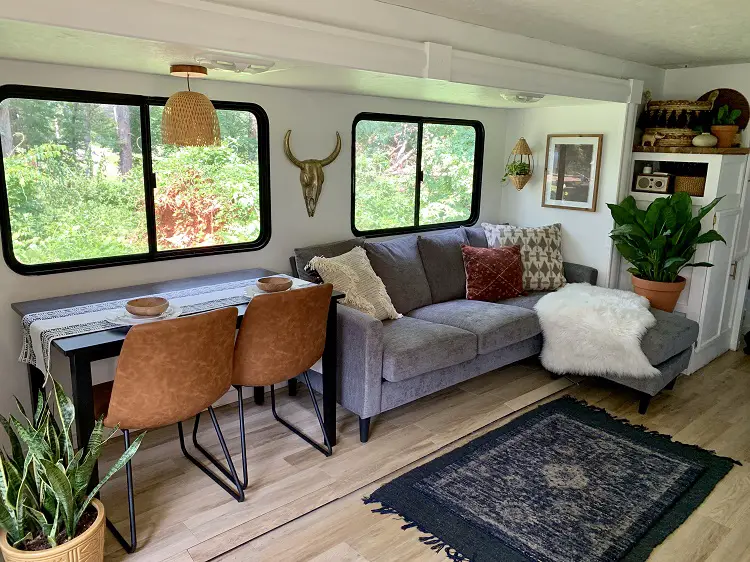 The flooring option is a hit on the nail plan, a linen throw mat on top of it plus a piece of art on the walls is a top-notch idea for decorating the interior of your RV.
19. Short bus remodel ideas
Short bus remodels ideas that can sit all your kids comfortably on a bench while still give you some room for important RV stuff and amenities.
20. Brilliant bus renovations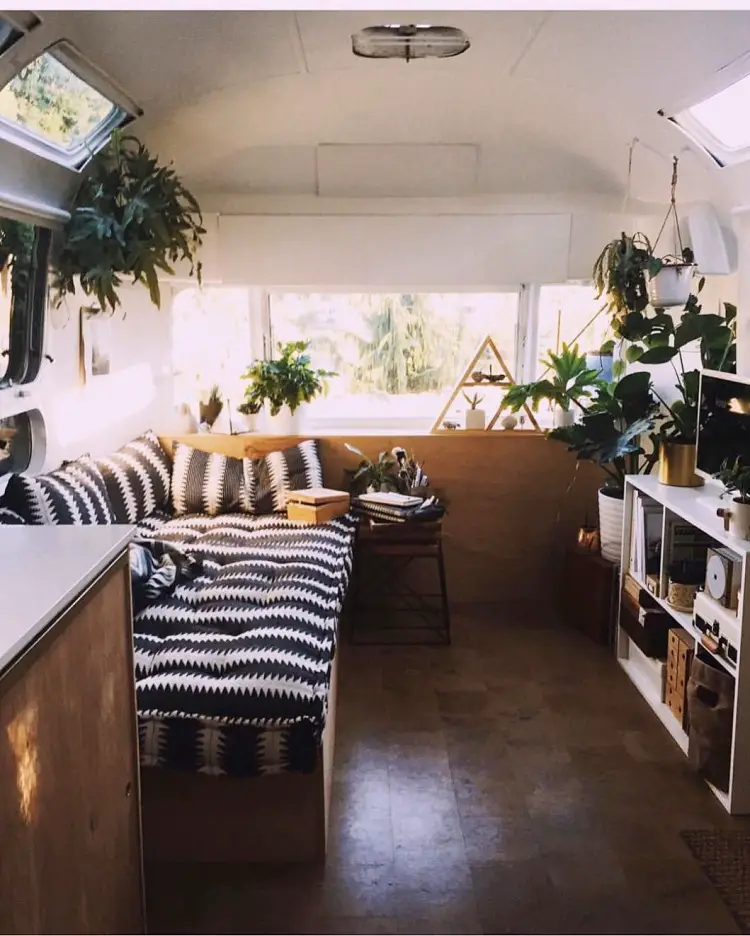 Having a three-in-one couch, sofabed and lounge in one is a brilliant idea that can not only shape your interior decor but also provide multi functionalities of your furniture
Conclusion
Many RVers prefer converted old school buses because it allows them to live big in tiny spaces. If you have more suggestions, please drop them in the comments below. Thank you.