Introduction
There are numerous benefits associated with the conversion of a minivan into a home on wheels. Here are some of the minivan conversion ideas for your inspiration.
1. Easy and cheap minivan conversion idea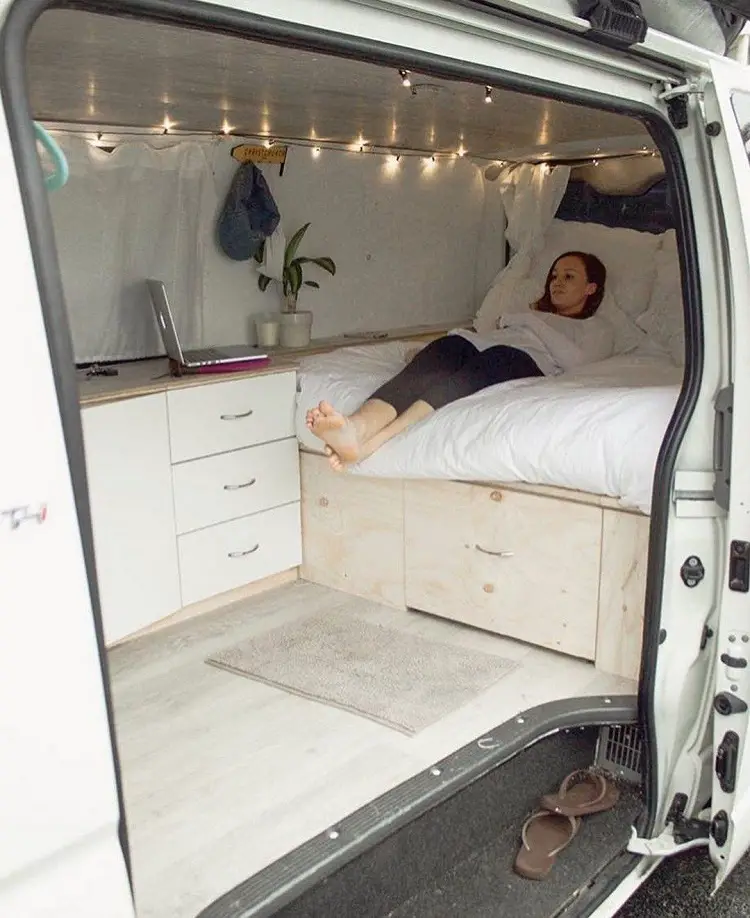 It is possible to get this beautiful home away from home from a minivan conversion idea taking into account the budget and speed of conversion.
2. Cozy minivan conversion idea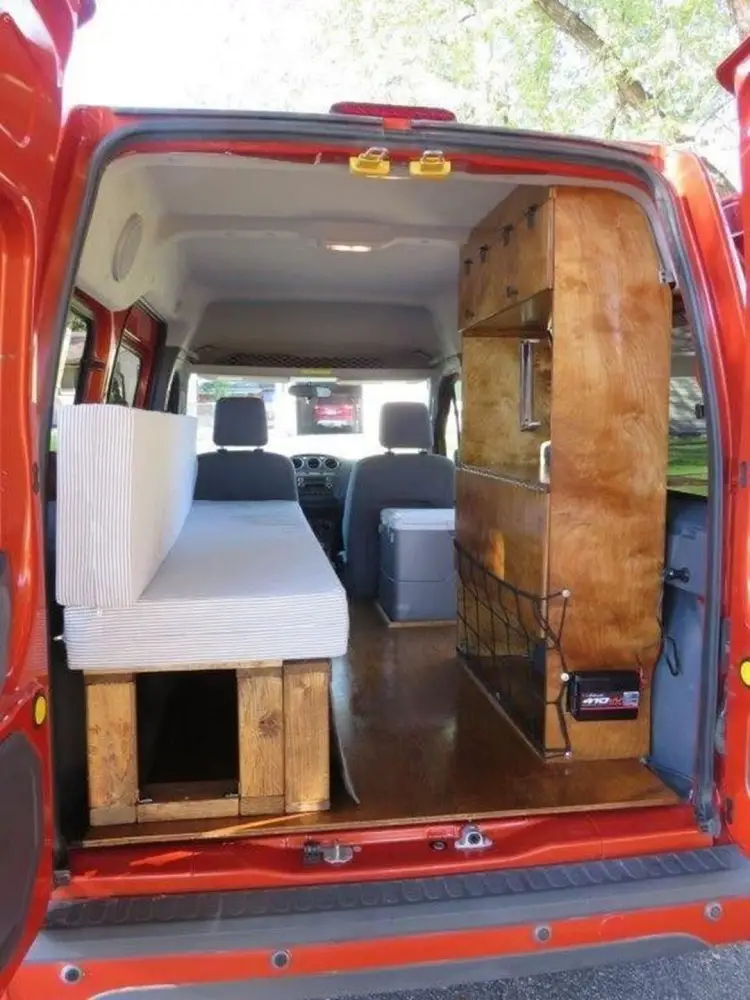 Since a minivan,6 interior space is limited, out of the box designed cabinets and sofa seats designed for ergonomics is due.
3. Sprinter van conversion idea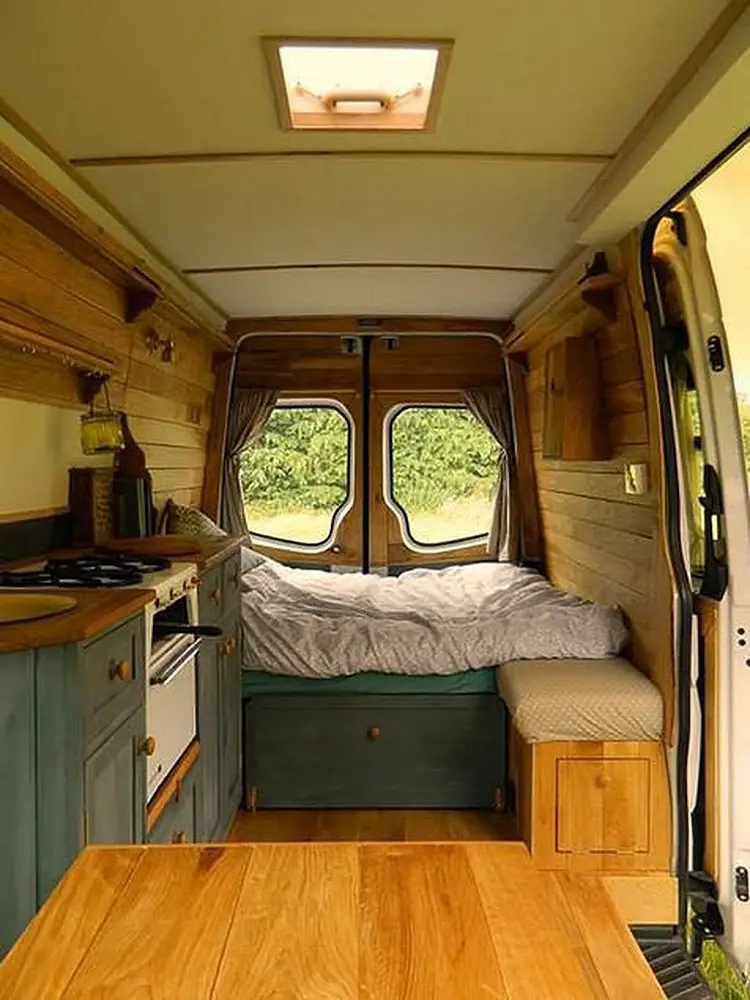 A well-planed minivan camper conversion will have a positive impact on your camper living due to space that will be available to move around and storage capacity of the minivan.
4. Modern minivan conversion idea
There is no right way to convert a minivan, it is only viable to customize theirs as much as their requirements demands.
5. Drooling Van conversion idea
If you are seeing this minivan conversion idea in research for your future motorhome, then you are in the right direction to rocking your outdoor living.
6. Minivan bed conversion idea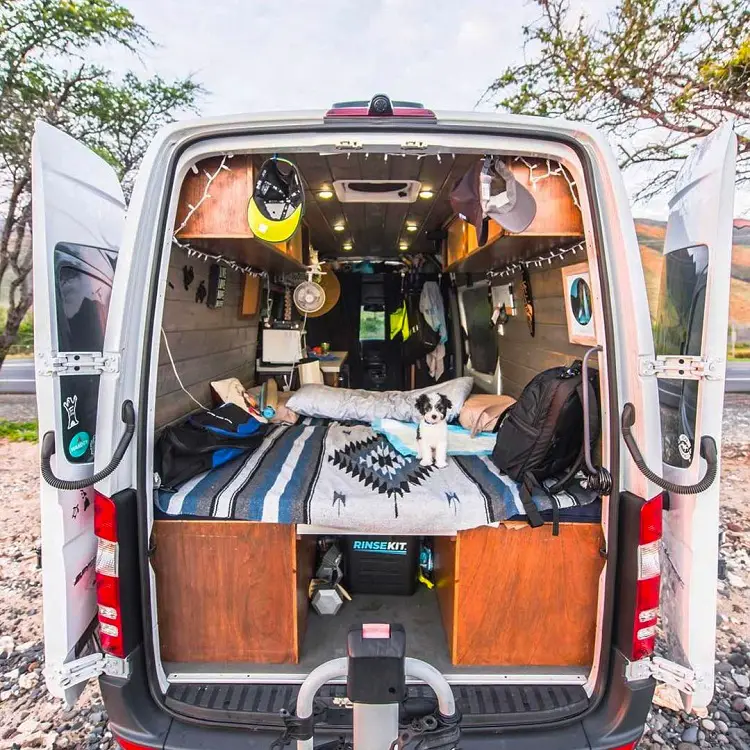 Check out minivan bed conversion ideas for your inspiration in your next van build for maximum space utilization
7. Renault camper conversion
Keen to built you surfaces which are easy to clean with porcelain finishing to avoid rough purges on a daily cleaning
8. DIY minivan camper with lockable drawers
This will ensure that all your drawers stay intact even when you do high speeds on off-road runaways.
9. Cornwall minivan conversion idea
Make the best of your camping spree with this best-built minivan camper idea with sleek and slick finishing on the surfaces
10. Fresh van conversion idea
Carefully draw out the drawer units to store your items below your bed to keep space for roaming within the minivan
11. Storage Ideas for a minivan
Multiple shelves on one side of the minivan wall to give plenty of space for bed space.
12. Luxury minivan conversion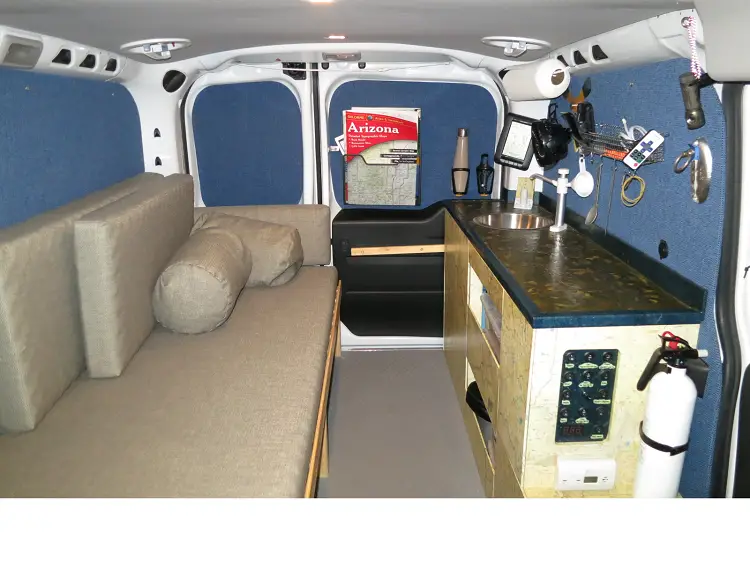 Use recyclable amenities inside of your minivan camper to greenify functionalities like sofa beds and tiny kitchen build.
13. Executive minivan conversion ideas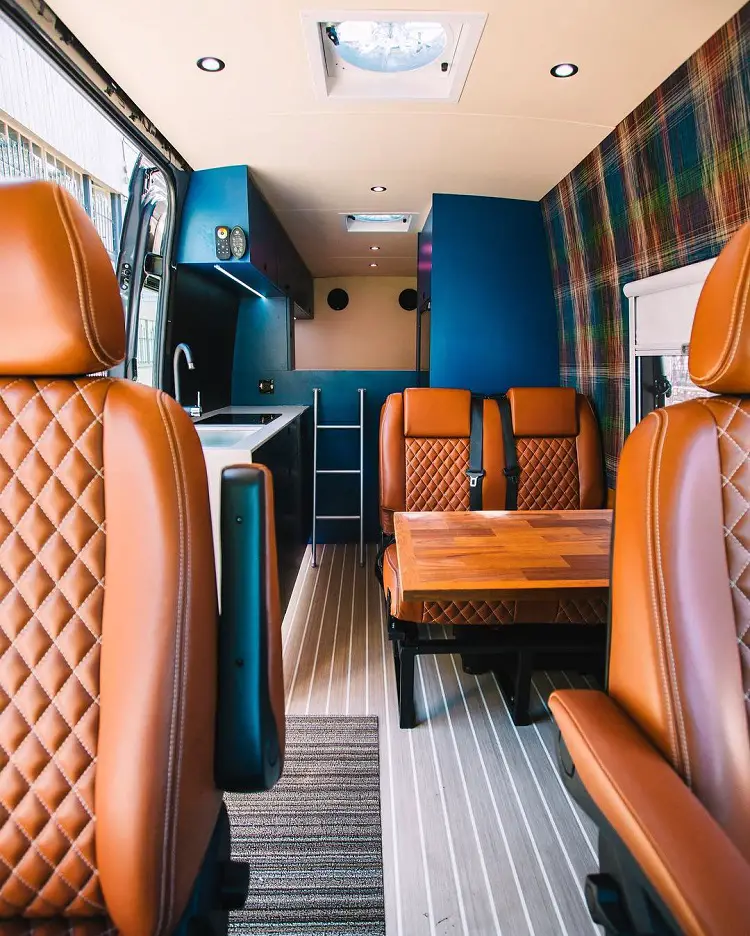 Executive and luxurious minivan conversion ideas ideal for those with a classs. All the couches finished with the most expensive touches for high-class comforts.
14. Minivan conversion idea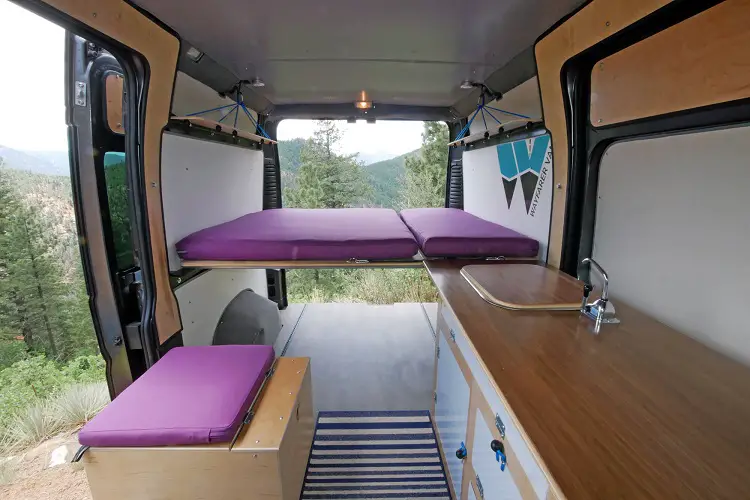 Easy and simple minivan camper idea on a budget. Purple covers on both mattresses and seats are not only beautiful but also comfortable.
15. Extra ordinary minivan conversion
Minivan conversion ideas build with a lot of storage spaces both on counters and storage drawers on couches, so that you have plenty of space in the middle of the minivan.
16.Minivan Conversion on a budget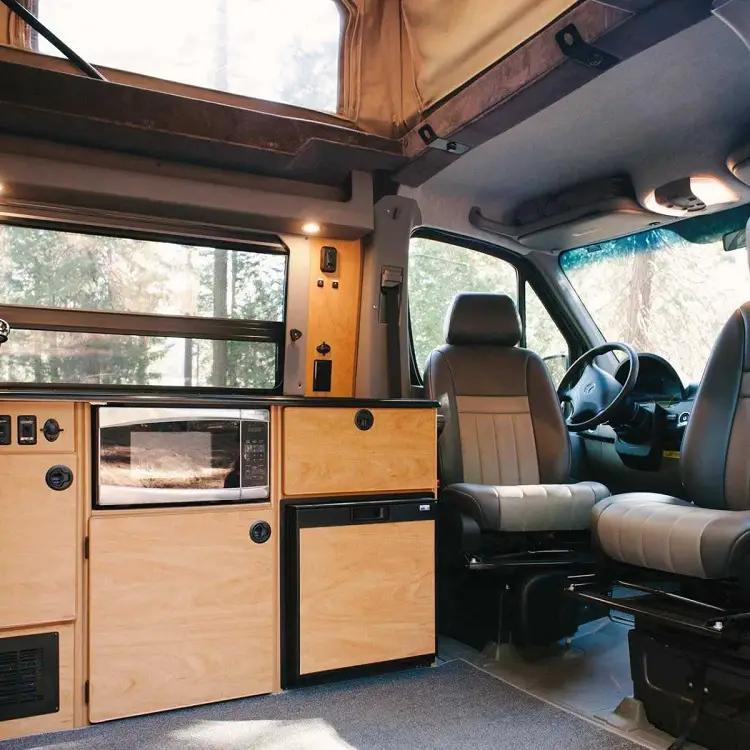 Lockable drawers with sleek surfaces and out of the box fitted microwave in the kitchen makes life easy for the campers. beatiful lighting inside of the minivan camper is noticeable.
17. Yellow light to complement the theme inside the minivan
Installed yellow lights from the rooftops and from the floors complements with the yellow color of the upholstery executive chairs inside your minivan.
18. Minivan cooling unit
Fridge in your minivan for campers to keep their food fresh as much as they want. The fridge can be powered by the car battery unit or solar powered.
19. Minivan storage ideas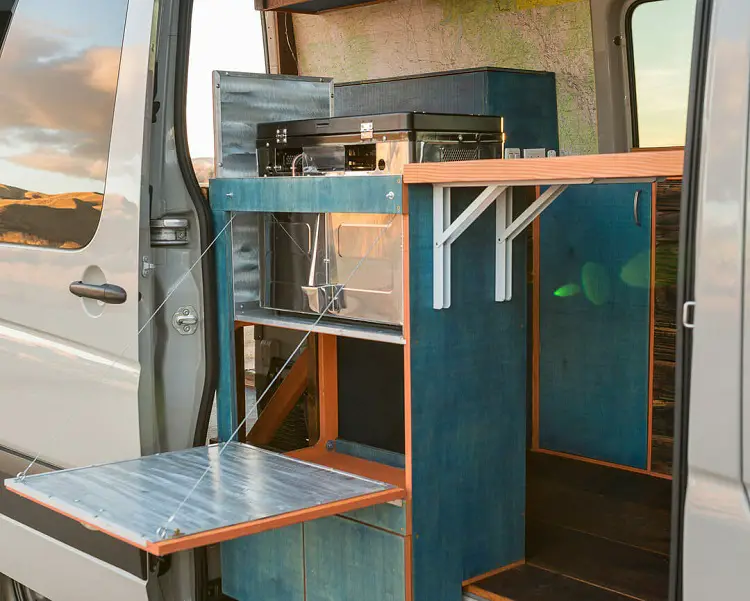 Campers on minivan campers ought to think outside the box when it comes to matters of storage because inside of the camper is limited.
Conclusion
Ideas for camper minivan can be challenging, but it is better when you already purchased the minivan so that you can easily figure out how to perform conversions. I hope this piece has helped you in your journey to converting a minivan to a camper.